Wicker Park
Send flowers to that special person in Wicker Park today. We offer same day delivery to most neighborhoods in Chicago.
Flower Delivery in Wicker Park, Chicago
Let that special someone in Wicker Park know you love them on a day other than Valentine's Day. With Ode à la Rose, there is no need to search the streets and corner stores when you can send a full and abundant rose bouquet right to your loved one's doorstep the same day.
Allow the flora to do the talking. Ode à la Rose has a wide selection of bouquets that will suit your love's liking:
Fresh roses: There is a reason we based our name on this beautiful bud. Rose bouquets are timeless and a classic staple of romance.
Preserved roses: We also offer roses treated to last a whole year. These gorgeous bulbs come in a stunning ceramic vase to add to any room.
Daffodils: Daffodils symbolize new beginnings and bring in the sun with their bright yellow appearance.
Orchids: If you are looking for a unique alternative to a bouquet, consider the orchid. Though delicate, these beauties symbolize strength.
Tulips: You know spring has sprung when tulips are in season. These colorful flowers will surely brighten anyone's day.
Like more than one? We also offer many mixed options for you to personalize a dreamy bouquet for your loved one.
About Ode à la Rose
Ode à la Rose believes flowers are more than just something you send — they tell a story on your behalf. In France, this is common knowledge, and we aimed to incorporate a touch of French culture within the Windy City by setting up shop as your Wicker Park, Chicago florist.
Our flowers come from the best eco-friendly farms across the world to ensure our customers receive the freshest and longest-lasting selections at all times of the year. This system allows us to provide for your needs on any occasion, whether a birthday, anniversary, or just because.
We are dedicated to helping you make a simple but meaningful gesture, letting your special person know you were thinking about them amidst the busyness of everyday life in Chicago.
Get Same-Day Flower Delivery in Wicker Park
Enjoy the beauty of shopping online with Ode à la Rose! Simply choose the Wicker Park area and start looking for your bouquet. Our online flower shop hosts a large variety of colors, styles, and sizes arranged carefully for each order. We value the details, and our quality control process ensures our flowers are always best-quality for every same-day delivery.
Ode à la Rose saves you more than a trip — we save you money! Our bouquets are as affordable as they are lovely, unique, and handcrafted. Your loved one will receive their flowers on their doorstep wrapped in packaging elegant enough to make anyone feel special.
To ensure the flowers stay around for a while after delivery, check out our care recommendations.
Send a Bouquet to Wicker Park, Chicago
Whatever the occasion, Ode à la Rose can provide a stunning bouquet of flowers. Rely on us to bring the culture of Parisian florals to the Chicago area. Buy a bouquet from us today!
Where do we delivery in Chicago?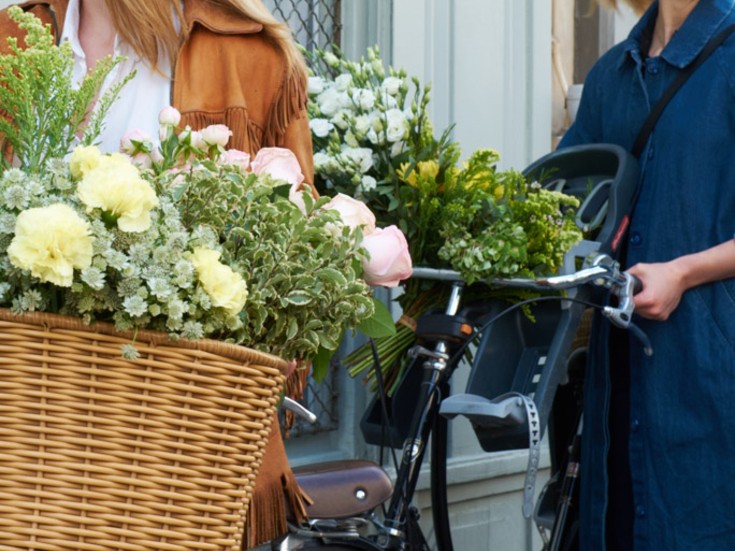 Same Day Delivery

In NYC, Chicago, Los Angeles, Washington DC, Austin and Miami. Next day delivery throughout the US.

Know-How

All of our flower arrangements are made with the French savoir-faire of bouquet making using carefully chosen flowers.

Signature Gift Box

Most of our arrangements are delivered in our signature pink box to maximize the impact of your thoughtful gift and protect your flowers.

Upload a Photo

Upload a photo with your arrangement to give it that special touch. Or not, it's optional (and free!).