Flower Delivery

New York CIty
Immerse yourself in the timeless allure of New York City with Ode à la Rose's exquisite floral arrangements. Just as the city is a tapestry of diverse neighborhoods, cultures, and iconic landmarks—our curated floral offerings aim to capture that unique blend of sophistication and vitality. Whether you're celebrating a Broadway debut, a romantic evening in Central Park, or even the simple joys of everyday life, our elegant bouquets add a touch of magic to any event.
Our NYC bestsellers
Browse through our wide selection of mixed bouquets, single variety arrangements, centerpieces, preserved roses and more
new york collections
shop our
Same Day Flower Delivery in New York City by Ode à la Rose
Located in the heart of Queens at 21-43 44th Rd, our artisan boutique is a tranquil oasis for floral enthusiasts and those who turn to blossoms only when marking special milestones. Open from 9 AM, our shop lets you take a momentary respite from the bustling city life, surrounding you with nature's most fragrant and appealing creations. For customers who prefer to take their arrangements home personally, we offer convenient in-store pickup options. Committed to punctuality and elegance, we assure you that your floral orders will be handled carefully. If you'd rather place an order online—rest assured. Our New York City location is fully equipped for same-day delivery across the five boroughs. Experience the best of New York, delivered straight to your door, with the sophistication and elegance that is uniquely Ode à la Rose.
Where We Deliver Flowers in NYC?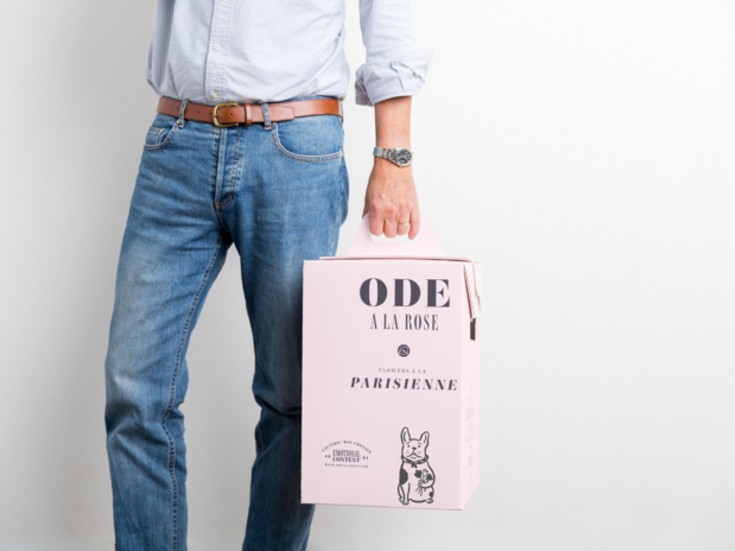 About NYC Ode à la Rose Flower Delivery
In 2012, Ode à la Rose planted its first roots in the endlessly captivating landscape of New York City, a locale as diverse and dynamic as the hand-crafted bouquets we curate. Situated at 21-43 44th Rd in Queens, our boutique flower shop was more than just a storefront—it was the cornerstone of a grand vision, setting the foundation for an experience that merged traditional European floral artistry with New York's unique flair.
Over the last decade, much like the city that never sleeps, we too have evolved. From humble beginnings as a local Queens boutique to a digital platform offering multi-city deliveries, our expansion has been monumental. However, our foundational love for florals remains as steadfast as ever.
Today, Ode à la Rose stands not merely as a flower shop in New York City but as an emblem of elegance and emotion. We've woven our narrative into the very fabric of the city—meticulously crafting stories and feelings into each bouquet we design.
For those eager to be a part of our enduring story, you can place an online order or reach out to us at our phone number, +1 646-660-5281. Whether you visit our original Queens boutique or interact with us digitally, you'll find that our first chapter continues to influence every petal, reinforcing our position as New York City's floral signature.
What Types of Flower Arrangements are Delivered in New York City?
Ah, New York City—a metropolis that buzzes with the energy of grand celebrations and poignant moments. At Ode à la Rose, we've got a petal for every pulse of the city.
Prepping for a graduation? Our bouquets of radiant tulips or dignified roses can encapsulate both the journey and the achievement. If birthdays are on the horizon, our vibrant mix of red, orange, or even purple blooms adds the exclamation point to every birthday wish.
Baby showers take on an ethereal hue with our dainty arrangements of pastel-colored peonies and soft whites. And when two hearts say "I do" under the NYC skyline, our bespoke wedding arrangements provide the floral backdrop that dreams are made of.
Found a new nook in the Big Apple? Celebrate moving in with a burst of multicolored orchids or preserved roses that say, "Welcome Home!" And for those inevitable times of loss or heartache, our sympathy bouquets convey compassion and solace, often without the need of a single word. Available in calming tones of white and green, they offer a peaceful sentiment during sorrow.
Whatever the occasion, our selection of hues—from warm oranges and passionate reds to tranquil pink and regal purples—ensures that your floral arrangements reflect not just your sentiment but your unique style as well. With Ode à la Rose, each bouquet becomes a symphony of color and emotion, set to the tune of New York City's diverse rhythms.
Why Choose Ode à la Rose for NYC Flower Delivery?
Hand Made
In the heart of the city that never sleeps, Ode à la Rose offers the timeless craft of hand-made floral arrangements. Each bouquet is thoughtfully designed by our skilled artisans who pour love and care into every petal, making your bouquet not just an arrangement but an emotional tapestry. In a city filled with mass-produced offerings, our hand-made bouquets are a sanctuary of authenticity and beauty.
Unique Gifts and Notes
New Yorkers have a flair for the extraordinary, and we match this by offering more than just flowers. Alongside our exquisite blooms, we have a curated selection of gifts including artisanal chocolates, luxurious blankets, and custom-scented candles. Each order is enhanced with our signature box and the option to add a personal note, transforming your floral gift into a fully immersive sensory experience.
Same-Day Delivery
Life in New York City moves fast, but that shouldn't stop you from slowing down to appreciate the beauty in life's special moments. With our same-day delivery service, your feelings of love, gratitude, or sympathy won't have to wait. Even in the hustle and bustle of the Big Apple, your handcrafted bouquet will arrive promptly, ensuring that your sentiments are felt when they matter most.
Which Flowers Should I Send?
New York City thrives on diversity, and so does our floral selection at Ode à la Rose. But in this concrete jungle where choices are endless, how do you decide on the perfect bloom? Here's a primer to help:
For timeless sentiments, roses remain an undisputed favorite, speaking the universal language of love and passion. Tulips follow suit, their vivacity capturing the very essence of a New York minute—ideal for birthdays or celebratory high-fives for that new job.
Peonies offer a luxurious touch, their voluminous petals whispering of romance and elegance, making them the go-to for anniversaries and intimate moments. And for something that stands out just like that avant-garde New Yorker, look no further than our exotic orchids—they're unique, captivating, and unapologetically themselves.
Our preserved roses are an ode to the city that never sleeps, capturing timeless beauty in each petal. They're perfect for those who cherish enduring symbols of love and commitment. Finally, if you're looking to express sympathy or reverence, our selection of whites and greens offers a serene and comforting option.
From the rush of Wall Street to the stillness of Central Park, every emotion finds a match in our diverse floral offerings. Choose your bloom and let Ode à la Rose help you tell your NYC story.
Common Questions About Flower Delivery in New York City
The easiest way to send flowers to NYC with Ode à la Rose is to order directly on our website. Our easy online flower ordering system will allow you to add a personal note and upload a photo of your choice, which we'll print out and deliver with your bouquet made with love by one of our artisan florists. We also offer add-ons such as chocolate, macarons, and gift baskets. All our flower bouquets are hand delivered in our branded gift box or bag by our local delivery team so you can send flowers in NYC the same day.
Our wide selection of flower bouquets makes it easy to order online just the right floral arrangement for any occasion. Our NYC flower shop offers a variety of cheaper flower options for those on a budget, all the way to luxury flowers of 100 roses or peonies, and everything in between. Our
affordable flowers
never sacrifice quality and are the most popular option. No matter the price range or occasion, our NYC florists have the best options for you to choose from.
As a modern florist in NYC, the cost of flowers has gone up for the same reasons everyone is paying more for just about everything. With regards to flowers, freight costs have skyrocketed with COVID related disruptions. In addition, growers have not planted as much as they did before the coronavirus pandemic because of the uncertainty. This has resulted in low production levels while demand for flowers from local florists has soared especially with the wedding industry recovering after being halted for almost 2 years.
As a florist in New York City, we offer many fast delivery options such as same day flower delivery to most New York City areas including Manhattan, Brooklyn, Queens. Next-day flower delivery is available to The Bronx and Staten Island and to most cities in New York State. For same day deliveries, we offer three time frame slots: 9:00am to 1:00pm, 1:00pm to 5:00pm and 5:00pm to 9:00pm. We'll send you a photo of your arrangement as soon as it leaves our studio to notify you that the flowers en route!
Our delivery fee is primarily based on the bouquet size you select.
For most floral arrangements, you can expect a delivery charge of around $18. If you choose one of
our petite bouquets
, ideal for those "
just because
" moments, the fee is only $8. For grander gestures featuring
our larger bouquets
or exclusive
preserved rose collections
, the delivery fee is set at $25. Regardless of your budget, with our arrangements ranging from around $60 to less than $400, there's a bouquet for every sentiment and occasion.
In the bustling landscape of NYC, it's common for recipients to be away when our couriers arrive.
No worries—our delivery team is trained to identify secure locations where the bouquet can be safely placed until the recipient returns. Should a safe spot not be evident, a second delivery attempt will be made later in the day. With Ode à la Rose, your heartfelt expressions are always handled with utmost care, even when the recipient isn't immediately available.
When ordering with Ode à la Rose in New York City, we offer various convenient payment options to make your flower-buying experience as seamless as possible. We accept all major credit cards, including MasterCard, Visa, American Express, and Discover, ensuring a quick and secure payment process.

For those who find it easier to make online transactions, we also accept payments via PayPal. Our goal is to make the entire process of choosing and paying for your beautiful floral arrangements as effortless as possible.
Your peace of mind is our priority. Ode à la Rose offers reliable same-day delivery not just in NYC but
across other key cities
as well.
For those outside these cities, we offer next-day delivery through FedEx. If, however, you find that the quality of the delivered arrangement falls short of your expectations, our refund policy has you covered. Simply contact us within 24 hours of the delivery, and we stand ready to replace the bouquet.
We're excited for you to meet our
Flowers à la
Parisienne
Louis & Olivier