Delight your loved ones with Austin's finest through Ode à la Rose's elegant roses, tulips, and peonies. Each bouquet, a reflection of the lively essence of your special occasion, ensures your sentiments shine through. Elevate any event in Austin with our prompt and exquisite flower deliveries.
Our Austin Best Sellers
Browse through our wide selection of mixed bouquets, single variety arrangements, centerpieces, preserved roses and more
Austin Collections
Shop our
Same Day Austin Flower Delivery from Ode à la Rose
Our Austin shop is located at 10603 Metric Blvd Suite 208, just a few minutes from the bustling city center. This boutique artisan is a true delight to all senses and a paradise for flower lovers. Our flower shop offers prompt same-day delivery of your carefully picked flowers to every occasion across Austin.
Where do we deliver in Austin?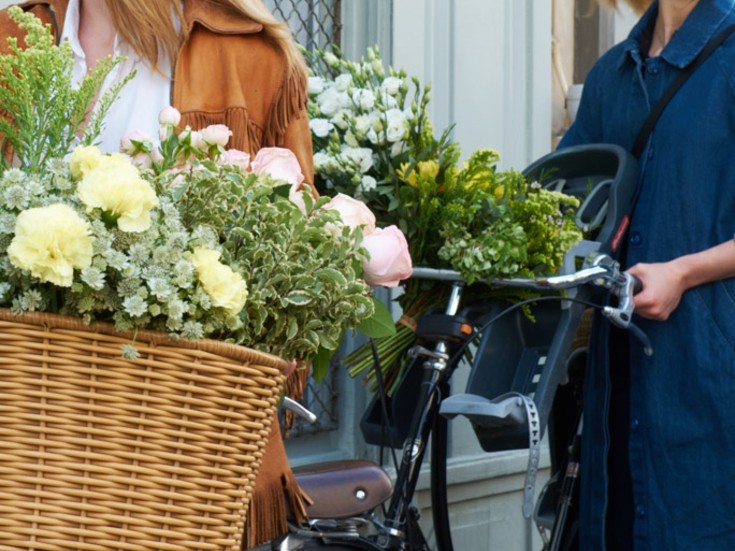 About Ode à la Rose Austin Flowers
Flowers are a perfect commemoration of every sentiment and feeling. Whether it's a birthday wish come true, the beginning of a new chapter in a new home, or just a way to cheer someone up - our brightly colored blooms will add to every occasion!
As a city of music festivals, trendy shops, and historic sites, Austin stands as the world's music capital - but it is so much more than this! Our flowers, combining lush peonies, delicate roses, and rich-looking tulips, merge all of this, accentuating the diversity of Austin and commemorating each event accordingly!
Types of Flower Bouquets We Offer in Austin, TX
Our diverse flower selection is a fairytale on its own. We offer a carefully selected offer of the world's most beloved flowers: peonies, roses, orchids, tulips, and orchids in all colors - red, purple, white, orange, pink - and everything in between!
Whether you're celebrating a big dazzling event or just want to show someone you love a bit of gratitude through a seemingly small gesture - order from Ode à la Rose because we never fail to translate what you mean!
We also offer a rich collection of centerpieces to add up every event scenario and a preserved rose collection to extend your wishes through history.
Hand Delivered Flowers for Any Occasion in Austin
In Austin, Ode à la Rose ensures that every special occasion is met with the freshest and most beautifully arranged flowers. Our hand-delivered bouquets aren't just about the vibrant blooms; it's about the experience we deliver. With same-day delivery throughout Austin, your heartfelt gesture arrives promptly.
Each bouquet is presented in our signature rose-designed box, amplifying the aesthetic appeal and extending the life of your selected blooms. Our included nutrients promise that the flowers remain fresh and lively, allowing your sentiments to resonate days after the delivery.
Gifts and Notes with Same-Day Flower Delivery Services in Austin
Enhancing your flower delivery with a personalized Ode à la Rose note elevates the gifting experience. We believe a bouquet isn't just about the flowers and the emotions behind it. Hence, we offer an array of gifts tailored for every moment, whether it's a loving birthday greeting, a congratulatory message, or words of comfort. From blankets to vases and macaroons - pick your preferred gift to blend with your bouquet of choice.
Our cards seamlessly pair with our diverse floral arrangements, ensuring your sentiments are delivered with elegance. Moreover, if you're looking for a consistent touch of thoughtfulness, our weekly floral subscription comes with the option of a gift card, making every delivery extra special.
Why Should You Choose Ode à la Rose Flower Delivery?
Choosing Ode à la Rose for your floral needs promises a seamless and memorable experience. Our intuitively designed website allows for easy browsing, but if you're seeking a more personal touch, our warm and responsive customer service team is just a call away at +1 737 237 7183.
As you journey through our site, delight in our thoughtfully curated bouquets tailored for every occasion. Whether your search is by color, flower type, or event, we've got an arrangement that will resonate.
With options ranging from $60 to $400, a bouquet fits every budget without compromising freshness and quality. And for those in Austin, our same-day delivery ensures that your gesture, whether spontaneous or planned, always arrives at its freshest.
Dive into the Ode à la Rose experience and let every bloom tell your story.
Common questions about Austin flower delivery
While we can't guarantee a specific delivery time, we'll do our best to accommodate requests. Our next-day deliveries — via FedEx — will reach recipients between 9 a.m. and 7 p.m., but most deliveries will arrive before 5 p.m.
All of our deliveries have an automatic "signature release," so they can be dropped off without a signature. If the recipient doesn't answer the door, the delivery person will tuck the bouquet somewhere safe at the location.
When ordering with Ode à la Rose in Austin, we ensure a hassle-free payment experience. We accept major credit cards, including MasterCard, Visa, American Express, and Discover.
Additionally, we gladly accept payments via PayPal for those who prefer online transactions. We aim to make your floral gifting process smooth from selection to payment.
Rest assured, we've got you covered! With our top-notch online tracking system, you can monitor the journey of your floral selections anytime, anywhere. Use the unique order tracking number provided to you. If ever misplaced, enter the email address you used during your purchase to retrieve it. Your blossoms' journey is always just a click away.
In Austin, our delivery charges vary depending on the bouquet size. Most of our arrangements come with a standard delivery fee of $18. For
some of our more petite bouquets
, there's a fee of $8, while specific larger arrangements carry a $25 delivery charge.