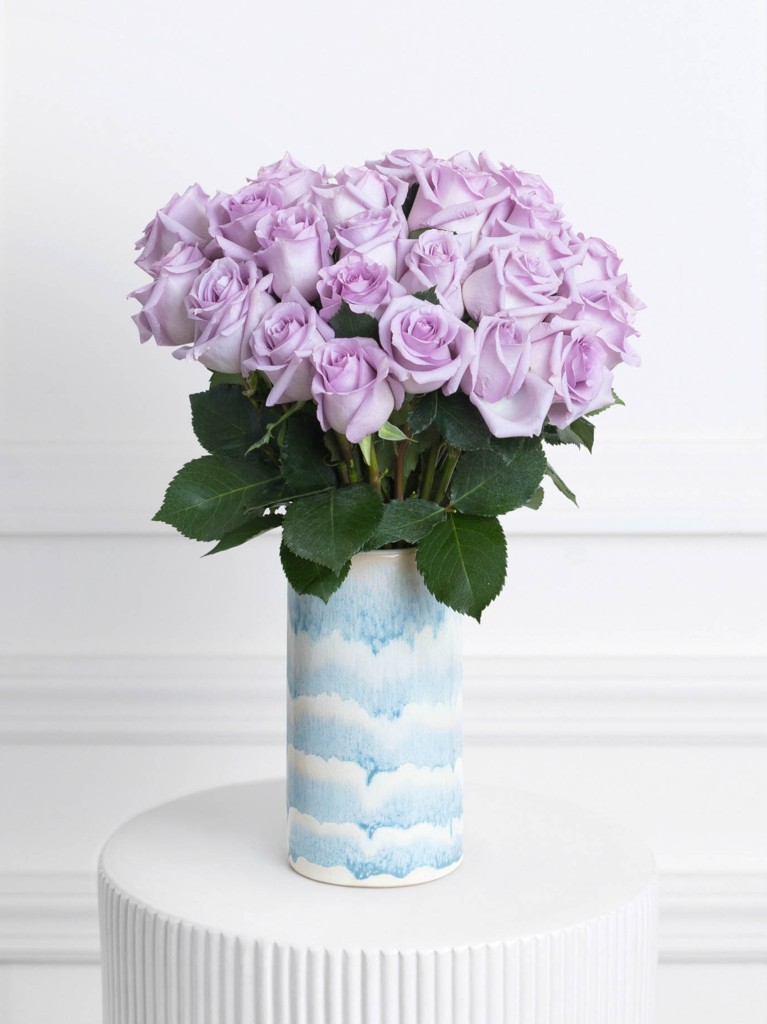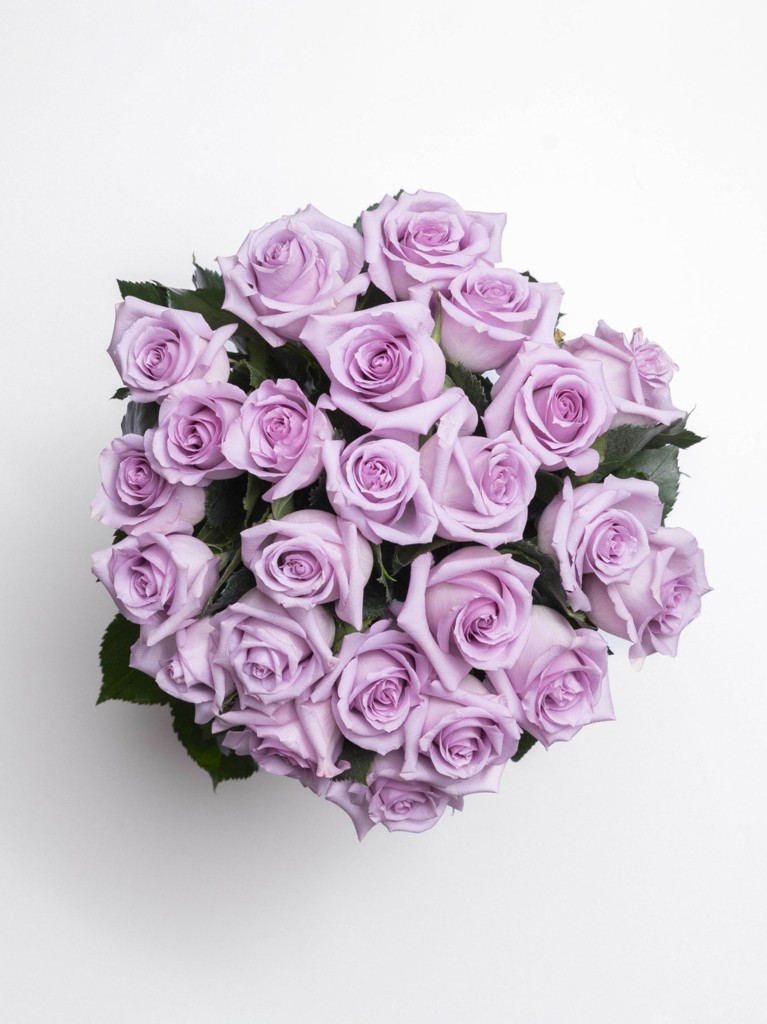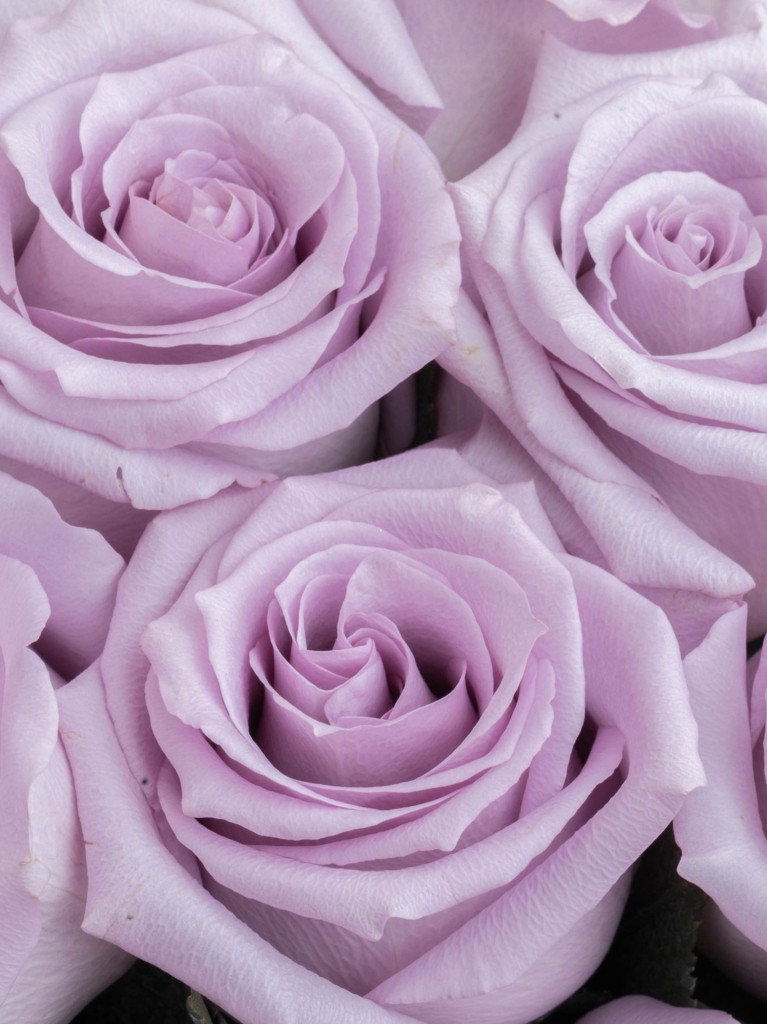 About Adrienne
Purple roses have been called magical, mystic, and royal - we tend to agree! Our Adrienne bouquet features gorgeous Ocean Song roses. These are known for their soft lavender hue and beautiful ruffled petals, perfect to celebrate or send 'just because'.

Flowers: Ocean Song Roses
Size: Stems are clipped to 15" and arranged in a tight, raffia-tied bouquet
Care: We include flower food and instructions to help the blooms last 5-7 days

Vase not included


How will it be delivered?
This bouquet is hand-delivered in our 16″ signature gift box for deliveries in NYC, Chicago, Los Angeles, Austin, Miami and Washington DC and arrives in a water-filled travel container so that the flowers stay hydrated. For all other locations, this bouquet is delivered in a special overnight delivery box and wrapped in a water-filled paper specifically designed to protect flowers during delivery. The blooms are topped with tissue paper for optimal protection. We print your note on our gift card, which is securely tucked to the side of the bouquet along with any vase or add-on.