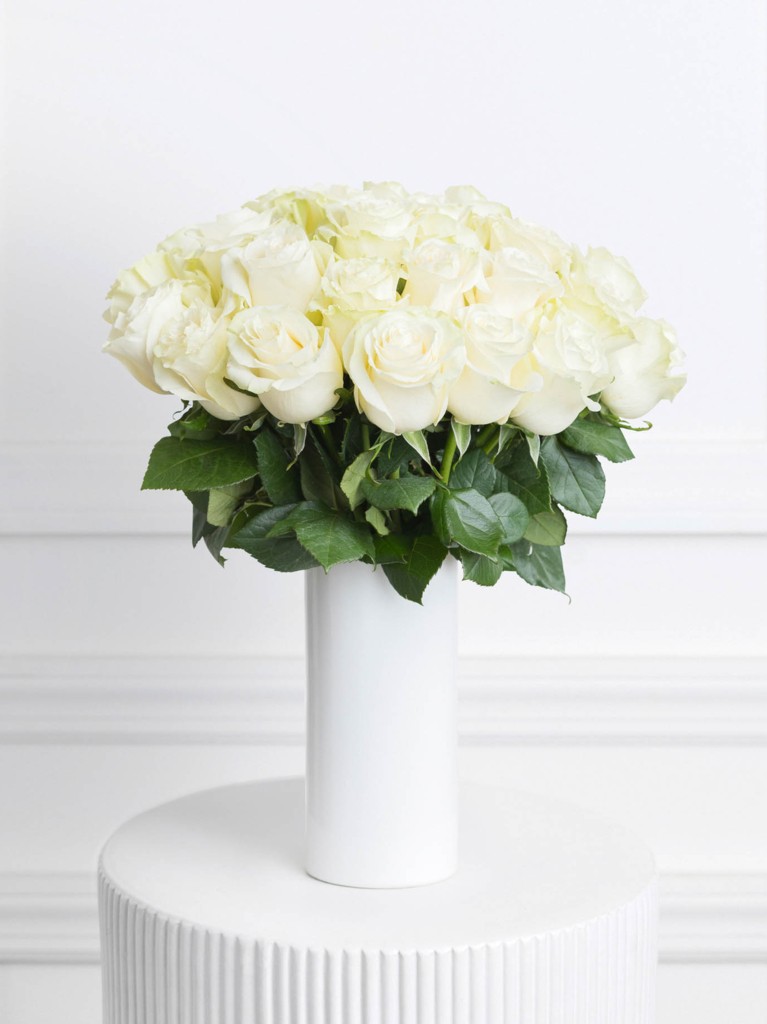 About Josephine
The original symbol of true love, this classic and abundant bouquet of elegant white roses will enrapture their senses and take their breath away. These hypnotizing white roses feature a light green ruffle around the edge of their petals.


Flowers: White Mondial Roses
Size: Stems are clipped to ~15" and arranged in a tight, raffia-tied bouquet
Care: We include flower food and instructions to help the blooms last 5-7 days



How will it be delivered?
This bouquet is hand-delivered in our 16″ signature gift box for deliveries in NYC, Chicago, Los Angeles, Austin, Miami and Washington DC and arrives in a water-filled travel container so that the flowers stay hydrated. For all other locations, this bouquet is delivered in a special overnight delivery box and wrapped in a water-filled paper specifically designed to protect flowers during delivery. The blooms are topped with tissue paper for optimal protection. We print your note on our gift card, which is securely tucked to the side of the bouquet along with any vase or add-on.