KOREATOWN, NYC FLOWER DELIVERY
Ode à la Rose is a premium New York City flower delivery service that serves residents of Koreatown, NYC. Our florists deliver amazing bouquets the same day you order.
The Koreatown 10001 Flower Delivery Service for Your Florist Needs
We Were Called the Best Online Florist Service in New York City by NY Mag
Centered on West 32nd Street and bordered by Fifth and Sixth Avenues is NYC's famous Koreatown. If you have a loved one who lives there or just enjoys the area, they probably have a lot of respect and admiration for the Korean culture. One thing that hits you immediately about Koreatown is all the colors. They come in every shade and, when night hits, many of them jump right off their neon signs. While it's stiff competition, at Ode à la Rose, we're confident we can make a bouquet that will distract your loved one's eyes from all those neon signs.
Great dates happen in Koreatown all the time too. If you or your loved one enjoys Korean cuisine, there's no better place in the 10001 zip code to go for a meal. You'll have your pick of restaurants or you can simply pick up your favorite ingredients and try on a chef's hat at home. Either way, you'll always be better off by including some beautiful flowers from Koreatown in the deal.
Answer Koreatown's Bright Colors with Some Beautiful Flowers
Nothing in Koreatown is drab or dreary, so why should your surroundings be? Order some beautiful flowers from us and we'll put together a bouquet that would make the sun envious. Take a look at our entire selection and you'll notice there isn't a prominent color missing. This means we can create a flower bouquet around your loved one's favorite colors or any other preferences you may have.
When You Need NYC Bouquet Delivery, We're Your Flower Shop
When you want flower delivery services to Koreatown, look no further than Ode à la Rose. Our selection is simply unrivaled. Aside from having every color possible, we use our French methods to create arrangements that are as beautiful as they are romantic. Plus, because we don't have a storefront, excessive overhead isn't something we need to pass on to you, the customer. So order whatever bouquet you know your special someone will love without worrying about breaking the bank. Of course, they won't know you didn't spend lots of money to put that smile on their face.
Flower Delivery to Anywhere in the 10001 Zip Code
The other thing people love about us is our flower delivery service. Despite how great our arrangements look, we only need three hours to put them together. This includes the time it takes to email you a photo of the finished result, so you can be confident in what you're sending your sweetheart. Then they go into one of our beautiful decorative boxes and off to your loved one in Koreatown. Flower delivery has never been so easy.
Need Flower Delivery to Koreatown?
Ready to put a smile on your loved one's face? Whether that special person lives or works in Koreatown or you're just planning a date, our flowers will make their day.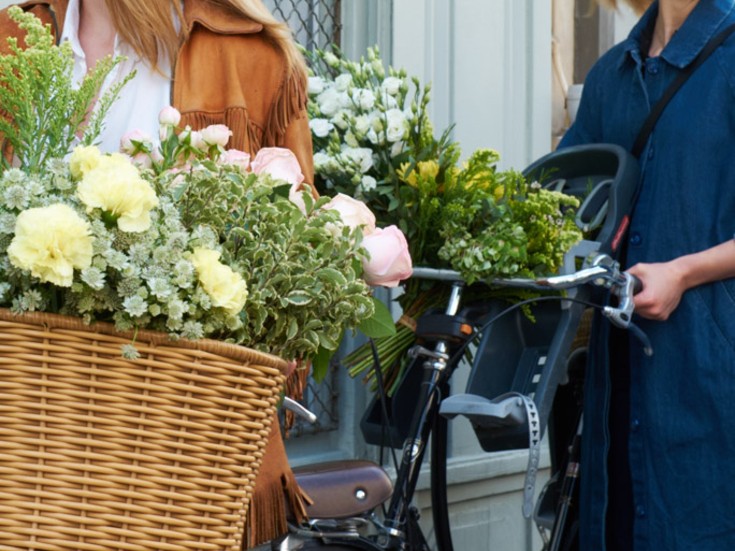 Same Day Delivery

In NYC, Chicago, Los Angeles, Washington DC, Austin and Miami. Next day delivery throughout the US.

Know-How

All of our flower arrangements are made with the French savoir-faire of bouquet making using carefully chosen flowers.

Signature Gift Box

Most of our arrangements are delivered in our signature pink box to maximize the impact of your thoughtful gift and protect your flowers.

Upload a Photo

Upload a photo with your arrangement to give it that special touch. Or not, it's optional (and free!).