ROCKAWAY, QUEENS FLOWER DELIVERY
The florist with a French Touch delivers to Rockaway, Queens. Order today for a unique flower delivery. Our bouquets are designed by our team of expert florists in our flower shop.
SEND FLOWERS TO ROCKAWAY, QUEENS
"Rockaway, Queens", "Rockaway Beach", "The Rockaways." It doesn't matter what you call it: Rockaway is one of the coolest and most fun neighborhoods in Queens.
Situated on the Rockaway Peninsula, Rockaway is a beach town that becomes one of NYC's most popular destinations in the summertime. On a hot day, there's no better place in New York to while away the hours than sunbathing on the long stretch of sandy beach in the Rockaways. There's so much beach space that you can hardly go wrong. Best of all, all the beaches are free and open to the public, so come on down at your leisure.
Unsurprisingly, there are a lot of different restaurants, bars, and concession stands to serve this idyllic beach community. Riis Park Beach Bazaar is good for simple beach snacks. Caracas Arepa Bar is perfect for a romantic meal, serving tasty Venezuelan cuisine in a bustling environment. And for a beachside drink, head to Connolly's Bar (ideal if you've got a hankering for pina coladas) or Low Tide Bar (if you'd prefer an ice-cold beer).
Planning a romantic getaway to the Rockaways—perhaps a honeymoon or anniversary trip? There are a few florists in the Rockaways, but the most convenient thing might be to arrange a delivery. Ode a la Rose offers flower delivery to the Rockaways and can help you put together the perfect arrangement of roses or seasonal blooms.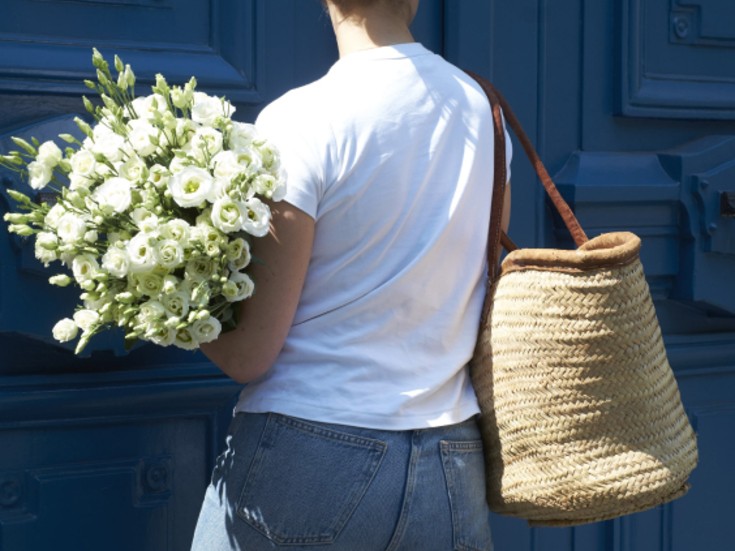 Same Day Delivery

In NYC, Chicago, Los Angeles, Washington DC, Austin and Miami. Next day delivery throughout the US.

Know-How

All of our flower arrangements are made with the French savoir-faire of bouquet making using carefully chosen flowers.

Signature Gift Box

Most of our arrangements are delivered in our signature pink box to maximize the impact of your thoughtful gift and protect your flowers.

Upload a Photo

Upload a photo with your arrangement to give it that special touch. Or not, it's optional (and free!).