Living in Newark, DE means always being close to nature. Glasgow Park, White Clay Creek State Park, the Newark Reservoir and Iron Hill Park make getting out among the Earth's beauty a breeze. But what happens when people cannot head to their favorite outdoor hotspots to take in delights such as trees, plants and blooms? Local Newark flower shops allow them to bring nature inside and enjoy gorgeous bouquets, arrangements and gift baskets.
If you call Newark home or simply want to set up flower delivery for someone who lives in the area, opt to work with a local flower shop. Florists committed to serving the Newark community tend to have superior customer service and exceptional customization. Plus, many of them have brick-and-mortar shops that offer much more than flowers or plants.
Is it honestly possible to change the tone of anyone's day simply by sending them flowers? We know the answer is always "yes." Be someone's floral hero and show you care with perfectly balanced and arranged petals and stems. Remember, same-day delivery is offered by many of the following florists, so make today or tomorrow a bit brighter for a person who deserves a flower-filled pick-me-up.
Below are some of our recommended Newark, DE flower shops. Treat yourself or someone you care about to a "just because" bouquet or commemorate a special occasion with blossoms. Be sure to set up reminders for all those upcoming holidays, birthdays, anniversaries and other important memories you cannot afford to miss, too.
Ode à la Rose (website: https://www.odealarose.com/)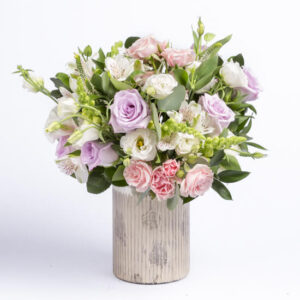 More information on Ode à la Rose:
What separates one florist in Newark, DE from another? In general, it is not the type or quality of the flowers. Instead, it is the passion behind the business brand.
Louis and Olivier, the co-founders at Ode à la Rose, bring a deep, sincere love to the industry of floral design. Both raised in France, they moved to New York City to enmesh themselves in the world of finance. Yet they realized somewhere along the journey that despite America's opportunities, it lacked the French belief that flowers should operate as living poems, stories and symbols.
Rather than remain in banking, the gentlemen set up shop and opened Ode à la Rose. Their focus was to build a floral shop that designed flowers not merely for aesthetic reasons but with meaning and heart. Is it any wonder that all their floral arrangements available online carry specific names? Those bouquets are not just flowers — they are gifts for the soul.
To ensure all their blooms were of the utmost quality, Louis and Olivier looked around the globe for flower farms that practiced eco-friendly techniques. They discovered several suppliers in Ecuador, the Netherlands and Colombia that met their high standards. Consequently, all the flowers that Ode à la Rose offers its customers in Newark, DE and around the East Coast and Chicago are imported fresh.
Although Americans are not accustomed to ordering flowers the French way, the Ode à la Rose site helps navigate the process. For every floral arrangement listed, a stunning description is included. The description gives insight into why particular flowers were chosen, as well as the symbolism behind everything from the shades to the number of stems.
Ode à la Rose's attention to detail does not end after a flower arrangement has been lovingly handcrafted. The blooms are then adorned with a packaging that is equally as exquisite. As many recipients of Ode à la Rose offerings have noted in their raving reviews, the floral packaging is as noteworthy as the blossoms themselves!
Yes, Ode à la Rose offers what could be considered almost concierge service when it comes to the art of floral design and delivery for Newark, DE. But never assume that it is out of a conservative budget range. Ode à la Rose offers floral arrangements under $65 that look as though they would have cost much more. Browse the site and choose by occasion, price or even color to find a perfect match.
Operate a business in Newark, DE or anywhere else that Ode à la Rose serves? Ode à la Rose is excited to offer weekly flower delivery to corporate entities such as restaurants, hotels, residential buildings, retail locations and even banks! Any place that requires a stellar first impression deserves the difference that freshly cut and arranged flowers can make. Perk up everyone's day at the office, from the administrative assistant to the CFO, by always having blooms in full view in the lobby or reception area.
One-of-a-kind is Ode à la Rose's specialty. Have an idea for a bouquet? Contact the team. They welcome the opportunity to breathe life into any concept. All it takes is a single idea or word to get started. Why think of flowers as fleeting when they can become unforgettable moments? Order from Ode à la Rose and get next-day flower delivery in Newark, DE.
Why Consider Ode à la Rose?
Their flower arrangements are created with a tremendous amount of meaning and inspiration. You never knew flowers could speak so beautifully and elegantly!
Each bloom and blossom has been imported from eco-friendly flower farms overseas. Support local and global economies and show your stewardship of the Earth's natural resources.
Ode à la Rose packaging is just as much of a statement piece as the flower arrangements.
Ode à la Rose Hours:
| | |
| --- | --- |
| Monday | 9:00am to 6:00pm |
| Tuesday | 9:00am to 6:00pm |
| Wednesday | 9:00am to 6:00pm |
| Thursday | 9:00am to 6:00pm |
| Friday | 9:00am to 6:00pm |
| Saturday | 10:00am to 3:00pm |
| Sunday | Closed |
Ode à la Rose Client Reviews and Ratings (as of April 2019)
Prices: $$ (Moderate)
Does the florist offer delivery? Yes (Delivery Fee:$14.99)
Delivery Zone: Ode à la Rose delivers to most cities in New Jersey, New York and Delaware, including the Newark, DE area.
Available floral arrangements:
Most Affordable Arrangement: Petite Josephine ($49.99) – Buy Now
Most Popular Arrangement: Amour ($59.99) – Buy Now
Most Expensive Arrangement: Grand Amour ($350.00) – Buy Now
Ode à la Rose Mentions in the Press:
---
Kirk's Flowers
Address: 266 Suburban Dr, Newark, DE 19711 TEL:302-737-8072 (https://www.kirksflowers.com)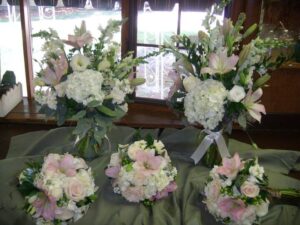 More information on Kirk's Flowers:
Owned by florist John Mayer, Kirk's Flowers has served the Newark, DE community since 1931. This gives it a legacy feel with a modern touch. Expect the highest quality floral arrangements, as well as tremendous dedication to service. No expectation is too high for Kirk's Flowers, where devotion is part of the fabric of the team's basic make-up.
When ordering online from Kirk's Flowers, expect the opportunity to browse by the occasion, price, collection or flower color. For instance, for an "I love you and wanted you to know" arrangement, simply go straight to the "Occasion" tab and click on the appropriate heading. Kirk's Flowers ensures it meets just about any customer price point in the market, making getting premium flowers both exciting and affordable.
In addition to regular stock floral arrangement types, Kirk's Flowers also promotes a Deal of the Day. Often, this is an arrangement that is the florist's choice. It can be upgraded easily and gives buyers the chance to truly surprise the recipient. Ordering anything from Kirk's Flowers is extremely simple and fast thanks to a robust online system. Just click, swipe and know that flower delivery to Newark, DE is on its way to a special someone.
For those who like to visit a brick-and-mortar florist to poke around, see the sights and smell the budding glory, Kirk's Flowers has a welcoming atmosphere. The store is known for its collection of gifts as well as floral arrangements. Check out the wide range of gift baskets and more, and be sure to speak with the staff. They love helping patrons commemorate and celebrate life's most memorable moments.
Planning a wedding? Is a prom-posal on the horizon? Head straight to the knowledgeable designers at Kirk's Flowers. Why leave anything to chance or spend a stressful night worrying about flowers? Kirk's Flowers turns every occasion a little better.
Why Consider Kirk's Flowers?
Their robust website offers a Deal of the Day featuring sliding scale pricing. This allows you to get the best flowers possible within your price range.
They are one of the only area florists in Newark, DE that have been in business for almost a century. Plus, they have built a strong reputation and loyalty in the community.
The floral shop sells more than just flowers. Pop in and make it your one-stop paradise for gifts and much more.
Kirk's Flowers Hours:
| | |
| --- | --- |
| Monday | 9:00am to 6:00pm |
| Tuesday | 9:00am to 6:00pm |
| Wednesday | 9:00am to 6:00pm |
| Thursday | 9:00am to 6:00pm |
| Friday | 9:00am to 6:00pm |
| Saturday | 9:00am to 5:00pm |
| Sunday | Closed |
Kirk's Flowers Reviews and Ratings (as of May 2019)
| | | |
| --- | --- | --- |
| Yelp:5/5 | The Knot:4.8/5 | Google:4.1/5 |
Prices: $$$ (High)
Does the florist offer delivery? Yes, free to local online orders
Delivery Zone: Newark and surrounding areas
Available floral arrangements:
Most Affordable Arrangement: You and Me ($35) – Buy Now
Most Popular Arrangement: Daily Designer's Choice ($51) – Buy Now
Most Expensive Arrangement: Unstoppable Romance ($255) – Buy Now
---
Gamble's Newark Florist
Address: 257 E Main St #102, Newark, DE 19711 Tel: 302-366-1211 (https://www.gamblesnewarkflorist.com)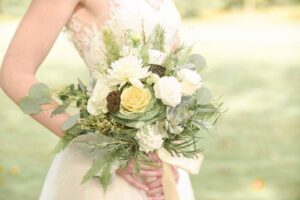 More information on Gamble's Newark Florist:
Not many florists can say they have been in the business continuously for more than 40 years. Gamble's Newark Florist can.
From its centralized location, Gamble's Newark Florist brings smiles and delivers warmth to people around the community. Its local flavor has made it a mainstay for generations. From the college kids going to the University of Delaware to retirees relaxing after years in the workforce, patrons of Gamble's Newark Florist appreciate the wide array of options.
Even people who have lived in an area like Newark, DE for years can sometimes find it difficult to choose a floral shop, especially for a sudden occasion. Funerals and hospital visits can happen without warning. Being able to depend on a legacy floral establishment like Gamble's Newark Florist makes everything a bit easier in times of tension.
Of course, Gamble's Newark Florist is just as popular for fun, exciting events such as birthdays, anniversaries, holidays, thank-yous, school dances and weddings. Speaking of weddings, Gamble's Newark Florist is particularly known for outfitting garden weddings with stylish bouquets that earn tons of compliments! Make sure some of the wedding pictures include the big, beautiful bouquets hand-constructed by the experts at Gamble's Newark Florist.
Stop by their downtown location anytime, even without a reason. There is always something happening at Gamble's Newark Florist. Plus, their store is staffed by workers who truly care about the quality and presentation of every arrangement they create. At the floral shop, they always have a tremendous stock of candies, chocolates, gift baskets, business gifts and more. Pop in for a visit and get some gift-giving shopping done in a pleasant atmosphere surrounded by nature's bounty and beauty.
Why settle for lackluster flowers purchased at the grocery store or a big box retailer? Gamble's Newark Florist keeps flower buying local, boosting the economy in thriving Newark, DE by giving back financially and job-wise. What could be better than supporting neighbors by purchasing the freshest blooms, stems and buds?
Why Consider Gamble's Newark Florist?
They are a downtown florist, making it easy to visit when you shop in the center of the city. In fact, they are quite proud of the fact that they operate in the middle of the thriving college community.
Their floral shop caters to all types of shoppers, from the young man looking for a prom-posal bouquet to the CEO who needs an Administrative Professionals' Day flower arrangement for a colleague.
They are a florist that helps couples pick the right flowers for their wedding ceremony and reception events.
Gamble's Newark Florist Hours:
| | |
| --- | --- |
| Monday | 10:00am to 5:30pm |
| Tuesday | 10:00am to 5:30pm |
| Wednesday | 10:00am to 5:30pm |
| Thursday | 10:00am to 5:30pm |
| Friday | 10:00am to 5:30pm |
| Saturday | 10:00am to 2:00pm |
| Sunday | Closed |
Gamble's Newark Florist Reviews and Ratings (as of May 2019)
| | | |
| --- | --- | --- |
| Yelp:4/5 | Facebook:5/5 | Google:4.2/5 |
Prices: $$$ (High)
Does the florist offer delivery? Yes, $10
Delivery Zone: Newark and surrounding areas
Available floral arrangements:
Most Affordable Arrangement: Gerberas in Bud Vase ($19.95) – Buy Now
Most Popular Arrangement: Heavenly Half Dozen ($37.95) – Buy Now
Most Expensive Arrangement: Impressive Two Doze, ($119.95) – Buy Now