Spring Garden Flower Delivery
The best way to send flowers to Spring Garden in Philadelphia!
Order Flowers for Delivery to Spring Garden to Celebrate Any Occasion
Regardless of the occasion, you will find a stunning bouquet to convey your thoughts and feelings to a special someone in the diverse, charming area of Spring Garden. Our wide variety ensures that you can say it with flowers, every time.
Did you know that Spring Garden used to form part of the Springettsbury Farm manor which was established by William Penn? Make use of our next-day delivery service to Spring Garden, where we can deliver to the beautiful Italianate styled townhouses, businesses or venues in the area. Visit our online store where you can shop by occasion, color, price or bouquet styles. If you have a wedding coming up, we offer a custom service from handheld bouquets, buttonholes and floral décor.
Standing Orders Available from Ode à La Rose
During the 1700s the stately Springettsbury manor was split into two; Bush Hill and The Hills estates. It appears that this is a continually evolving neighborhood, as in the 1800s these two estates were subdivided again, and developments took place in line with the city grid established by William Penn. In the same way, you can continually change the atmosphere in a room by the clever addition of flowers. Adding flowers to different areas in your home in Spring Garden adds a touch of your personality to the various spaces. An attractive floral grouping in the entrance hall, not only welcomes your guests but creates a peaceful setting for you and your family after a day at work or school too. The smaller bouquets available are suitable for bathrooms, while larger flower arrangements present well in reception rooms.
With the Central Philadelphia Library, Rodin Museum and the Barnes Museum close by, you could order traditional bouquets from us to complement your home décor to mimic the rich heritage of this beautiful area. Consider placing an order for a standing delivery, which we can schedule as a daily, weekly, fortnightly or monthly delivery to your home. Flowers are beautiful and stimulate creativity, improves memory and elevates concentration, making them perfect for placing in a study or art studio too.
Flower Etiquette
Etiquette is an unspoken language which dictates the proper, polite and sociably acceptable way to behave or conduct yourself. Some etiquette rules date back many centuries. It seems fitting to follow historical rules for behavior in this quaint town, whose name is recorded in Finkel as far back as 1813.
Stay true to tradition and follow the etiquette for sending flowers. Select the correct color, quantity and type of flower, to acknowledge a friend's effort, dedication and achievement with, or to thank someone for going the extra mile. When sending flowers to acquaintances and friends, choose flowers which are not traditionally perceived to be romantic, such as red roses. Flowers suited to non-romantic gifting vary from single flowers, mixed color bouquets, and seasonal flower compositions.
When to Place Your Order
Spring Garden is crammed with historical buildings and museums, which is not surprising since Spring Garden was once the home of Baldwin Locomotive works and, on the site, where the Barnes Foundation museum is today, you used to have William Bement & Son, Bement, Miles & Co, as well as Niles-Bement-Pond. This was an industrious community. So, follow suit and be proactive by ensuring your delivery in Spring Garden is scheduled for the correct day when placing your order. Confirm to which areas we offer same-day-delivery services to avoid disappointment.
You can never go wrong when you say it with flowers from Ode à la Rose.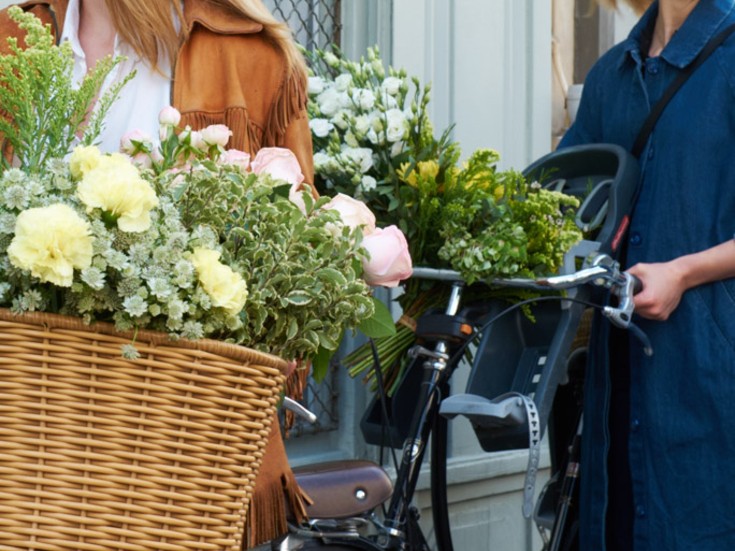 Same Day Delivery

In NYC, Chicago, Los Angeles, Washington DC, Austin and Miami. Next day delivery throughout the US.

Know-How

All of our flower arrangements are made with the French savoir-faire of bouquet making using carefully chosen flowers.

Signature Gift Box

Most of our arrangements are delivered in our signature pink box to maximize the impact of your thoughtful gift and protect your flowers.

Upload a Photo

Upload a photo with your arrangement to give it that special touch. Or not, it's optional (and free!).