Northern Liberties Flower Delivery
Looking for a florist that delivers to Northern Liberties. Ode à la Rose is one-of-a-kind flower shop that makes unique floral arrangements and bouquets.
Send Flowers in Northern Liberties from Ode à la Rose
Once known as an "up and coming" neighborhood, Northern Liberties has undoubtedly earned its current "arrived" label. Back in the early 1990s, the former manufacturing district began turning heads with an influx of progressive artist types, lured by the affordable studio space and inherent charm of this unique area.
As like-minded residents and entrepreneurs have co-mingled, a quirky mix of restaurants, bars, and boutiques have sprung up within NoLibs – Callowhill Street and Girard Avenue, 6th Street and the Delaware River. Already a hotbed of development, the area experienced further increasing value with the appearance of mixed-use complexes that reimagined the industrial bones of yesteryear such as Schmidt's Commons. Today, Northern Liberties exerts a cultural and economic influence on nearby neighborhoods as well.
Visiting Northern Liberties
Northern Liberties is easily one of our favorite neighborhoods in Philly when it comes to eating and drinking. We love the walkable layout, award-winning bars, and authentic international cuisine. From cocktails and craft beers to amazing local menus, this area offers some of the best culinary treats in town.
There are many ways to get to and explore NoLibs. Columbus Boulevard and Spring Garden Street offer access from the highways. There are also two SEPTA Market-Frankford Line stops as well as a trolley. However, it's the ever-present bike racks and highly walkable design that reveal the favored local method of travel.
Residents of NoLibs and the surrounding neighborhoods enjoy a wide variety of activities throughout the year. Check out the 2nd Street Festival, a fun-filled day of music, food, art, workshops, beer gardens, and lots of local vendors. Or spend some time exploring Schmidt's Commons, a beautifully landscaped open-air plaza that's home to dozens of art studios, restaurants, and boutiques and which hosts free events year-round. North Bowl takes bowling to the next level with two full bars, an upstairs lounge, an arcade, pool tables, and delicious food. While you're out and about in NoLibs, don't miss donuts, fried chicken, and coffee at Federal Donuts.
French Flower Delivery in Northern Liberties
In case you can't tell, we're nuts about Northern Liberties in Philly, which is why we deliver our beautiful flower arrangements all over the area (in fact, throughout Philadelphia). The style and energy of this unique neighborhood is a perfect fit for our expertly-arranged bouquets made of flowers sourced from the best flower farms in the world and strictly quality-controlled.
Chic, elegant, and sophisticated – words that describe not only this fabulous neighborhood but also the amazing selection of flower gifts at Ode à la Rose. We understand that when you care about someone, you want to give them the very best. Whether you're celebrating a birthday, anniversary, new baby, graduation, a job promotion, or expressing your sympathy or get-well wishes, we have the perfect bouquet. We offer a variety of choices to suit all budgets and tastes as well. If you're looking for the best flower delivery service in Northern Liberties, you've found it – say what you want to say today with a flower arrangement from Ode à la Rose.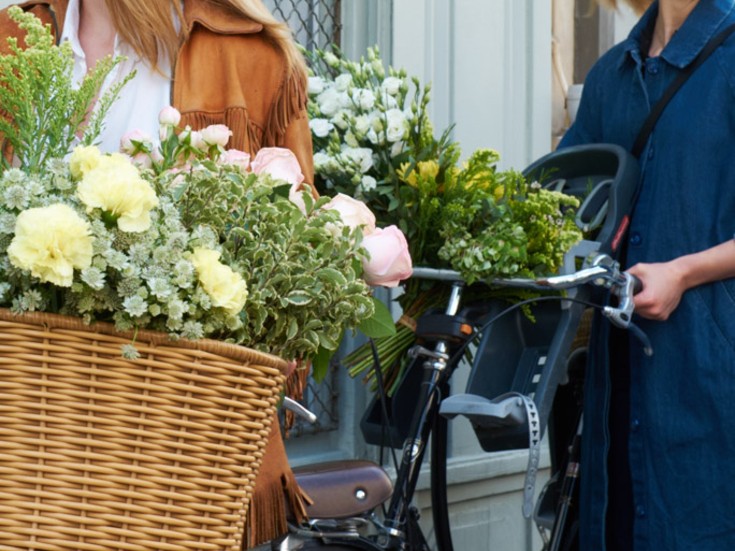 Same Day Delivery

In NYC, Chicago, Los Angeles, Washington DC, Austin and Miami. Next day delivery throughout the US.

Know-How

All of our flower arrangements are made with the French savoir-faire of bouquet making using carefully chosen flowers.

Signature Gift Box

Most of our arrangements are delivered in our signature pink box to maximize the impact of your thoughtful gift and protect your flowers.

Upload a Photo

Upload a photo with your arrangement to give it that special touch. Or not, it's optional (and free!).