Nationwide Flower Delivery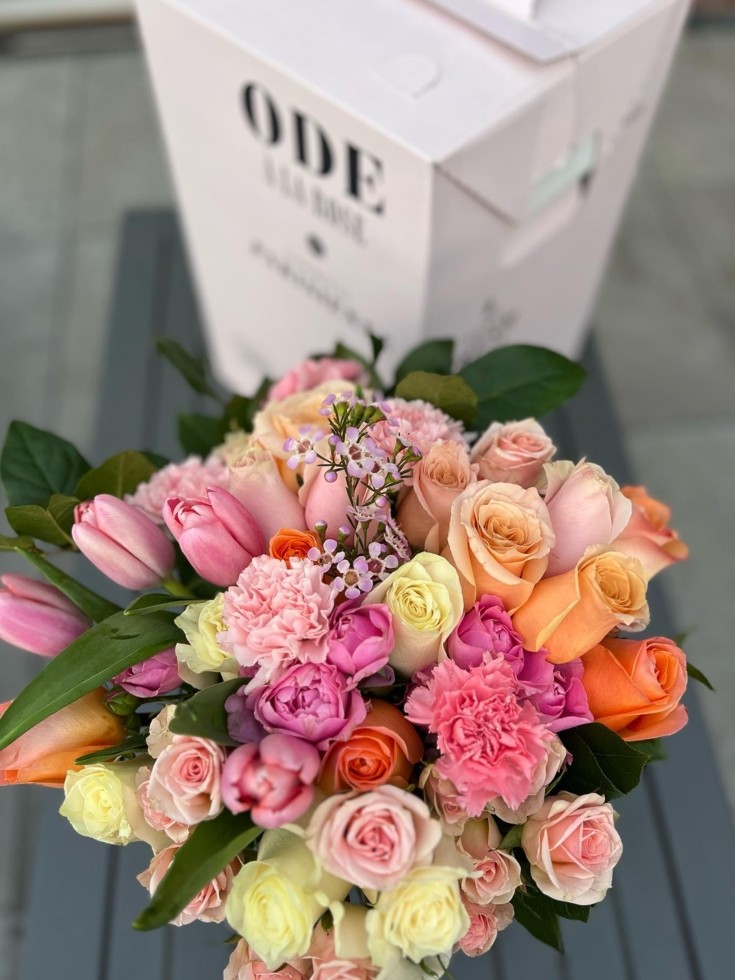 Sending to:
Enter your delivery address to view available products!
Flowers à la parisienne
We design bouquets the French way, with elegance and according to the seasons. Our passionate artisans create them every day in our New York City, Chicago, Philadelphia, Los Angeles, Washington DC, Austin and Miami ateliers, using the most luscious flowers from eco-friendly farms.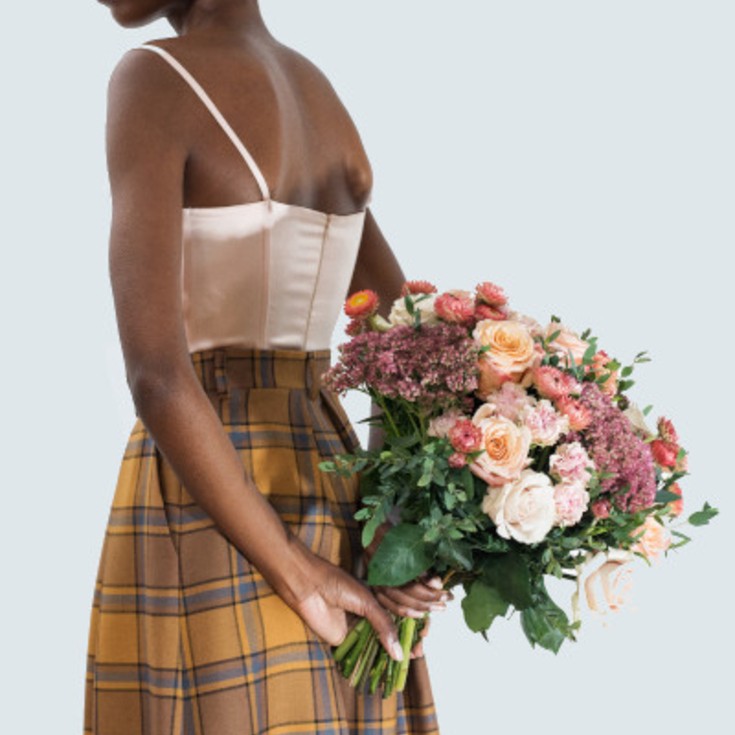 Nationwide delivery
To fit your hectic schedule and last-minute occasions, we offer next day delivery across the US. We also offer same day delivery in NYC, Chicago, Los Angeles, Austin, Miami and Washington D.C. Whether your flowers are being delivered to a residence, office, hospital, school or hotel, our team is here to help them arrive safely and on time.
Nationwide Flower Delivery by Ode à la Rose
At Ode à la Rose, you'll find vibrant and textured bouquets bursting with eucalyptus, thistle, and ranunculus, as well as more subdued and soft-hued farm fresh flowers like pink peonies.
Inspired by our founders' roots in France, we design each floral arrangement to guarantee an elegant presentation. Our artisans use high-quality blooms sourced from eco-friendly farms and arrange bouquets daily to ensure they stay fresh and fragrant until they reach their final destination.
Now, with our nationwide flower delivery services, you can treat someone special to our irresistible blooms no matter where they are located.
Enjoy a Seamless Experience from Start to Finish with Our Flower Delivery Services
Our team of florists creates floral arrangements in our Philadelphia, Chicago, and New York City locations. For years, we've been delivering these in-house arrangements with our same-day flower delivery services in Chicago and New York City and next-day flower delivery services to over 1,400 cities throughout the Northeast.
Now, we can deliver our fresh flowers nationwide. No matter where your loved one lives, they can enjoy a fresh, high-end arrangement they won't be able to find anywhere else. Prefer to arrange the flowers into a bouquet yourself? Our farm fresh flowers are a great option that gives you the high-quality product with a fun DIY element.
Experience Nationwide Delivery with a Personal Touch
When you order from Ode à la Rose, you can find the perfect bouquet for special occasions ranging from anniversaries to baby showers. Our team will package and wrap the gift for you, and we even offer personalization options to help show your loved one you care.
We also give you the option to upload a meaningful photo while placing your order. If you send one, we'll print the photo in color and on glossy paper and include it with your bouquet. This, along with our signature light pink gift box, creates both a personal and chic presentation.
About Our Order and Delivery Process
When you order from our site, you can trust that your recipient will receive a bouquet that looks exactly like what we have listed. After our floral designers arrange your selected bouquet, we'll send you a picture to ensure we've exceeded your expectations. We'll do whatever it takes to make sure you and your recipient are 100% satisfied with the entire experience.
We will also send you updates at every step, providing you with the confidence you deserve when you trust us with your nationwide flower delivery. Each arrangement is then hand-delivered to ensure a personal touch from start to finish.
Trust Us with Your Nationwide Online Flower Delivery Needs
Whether you're sending flowers to a home, hotel, or office, we'll ensure it gets to its final destination on time. We'll work with your schedule — even offering weekend delivery services — so you can deliver the perfect gift on any occasion. You can also take advantage of our next-day nationwide delivery services on select bouquets.
Give someone special a French-inspired arrangement that will bring joy to their day. Contact us today to learn more or order the perfect bouquet online for nationwide delivery.