A Guide to Flower Business Etiquette
When is it appropriate to send flowers to a co-worker or boss?
At Ode à la Rose, that question is one we have heard again and again from our customers. It's not difficult to see why. For most of us, flowers—roses especially—are an expression of romantic love. Red and pink roses are quintessential Valentine's Day gifts. Could it possibly ever be appropriate to send a bouquet of roses—even roses of a different color—to someone with whom you work?
Ultimately, the etiquette of sending flowers to a business associate depends on two factors: the occasion and the color or type of flower. Since Ode à la Rose is known for the quality of its roses, we will focus on rose flowers and the etiquette of giving them as gifts to bosses, colleagues, clients, or other business associates.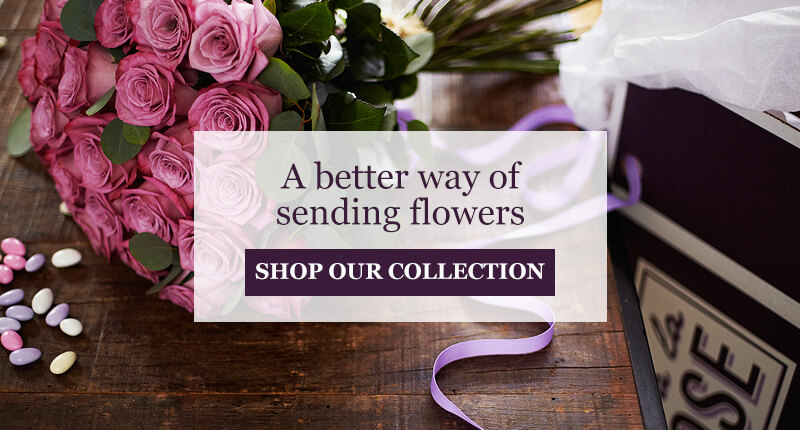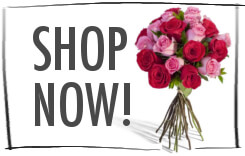 When You Shouldn't Send Flowers
To start, let's look at occasions when you probably shouldn't send flowers to business associates. In a business environment, "just because" flowers are rarely appropriate, especially if they take a form of flowers. Roses and many other flowers have connotations of romance, love, and passion. As a result, flowers given between co-workers for no apparent reason—or in particular between a boss and his or her employee—can often be misconstrued. The last thing you want is to start rumors in the office or to make a co-worker think that you are "pursuing" them in any romantic sense.
When You Should Send Flowers
So long as you have an occasion where gifts are appropriate, there is no reason not to give flowers to a business associate. Offices will often pitch in to buy an employee or boss a gift when a special occasion rolls around—be it a birthday, marriage, a retirement or departure, or the birth of a new child. In all these situations, flowers can be an excellent way to send well-wishes. Flowers can also be a very appropriate sympathy gift, for when someone in the office loses a loved one.
Thinking about Flower Color
Particularly if you plan on sending a gift of roses to a work friend or manager, it's important to think about the implicit messages that flowers of certain colors can send. In general, you will want to steer clear of red or pink roses. These colors of roses typically signify love and romance. The exception is if someone in the office is getting married. Red, pink, and white roses are appropriate wedding roses and are a great way to congratulate a co-worker a few days before he or she gets married.
For a birthday or a going-away party, you can't go wrong with yellow or gold roses. Yellow roses tend to carry meanings of friendship and good health, making them the perfect platonic flower gift for a business associate. Orange and gold roses, meanwhile, usually speak to enthusiasm, passion, and gratitude—all messages that are fitting for a retirement party.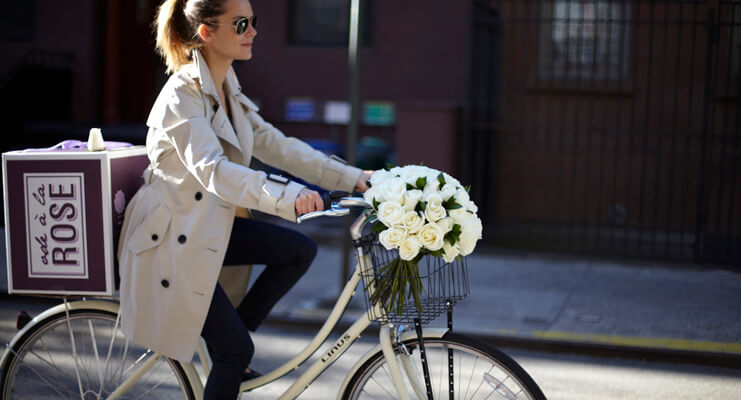 White roses link with both new life and remembrance, which makes them a suitable gift for an employee or co-worker who has recently had a baby or lost a loved one. A bouquet of a dozen white roses is a popular sympathy gift. For new births, on the other hand, our team at Ode a la Rose has found that bouquets of white and pink roses are a preferred option.
Conclusion
When in doubt about what flowers to give to a business associate—or whether you should give flowers at all—ask a florist. Flower experts are knowledgeable about the meanings behind different flowers and colors and can help you pick a bouquet that doesn't send the wrong message.
For help picking out your business flower gift, call Ode a la Rose today at (646) 660-5281.