Ode à la Rose

Promo and Discount Codes
Looking to add a touch of elegance and beauty to your day while saving on your purchase? You're in the right place! At Ode à la Rose, we believe in the power of flowers to convey emotions, celebrate special moments, and brighten ordinary days. To make your flower-gifting experience even more delightful, we're pleased to offer you a unique opportunity. Unlock your exclusive Ode à la Rose promo code by filling out the form on this page.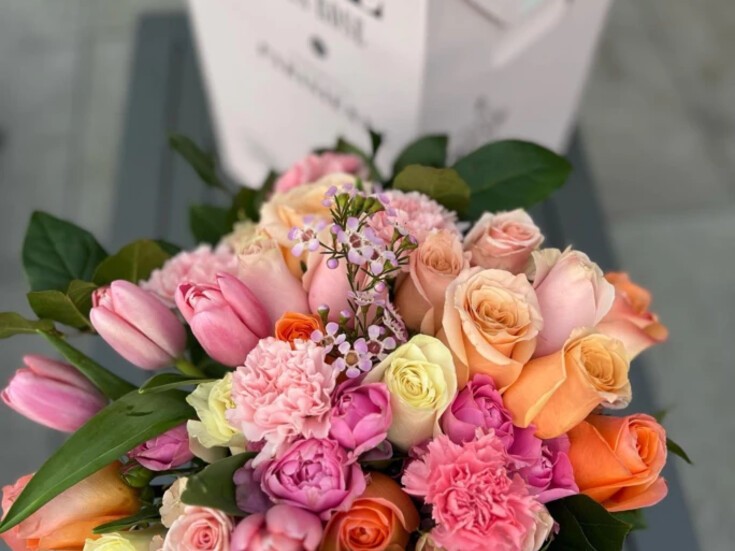 Fill out the form to get the discount code
How to Use the Promo Code from Ode à la Rose
We care for our trusted customers. Once you've started your flower delivery journey with our services, you'd be getting a promo code right to your email inbox. If for some reason you are not seeing it, you might want to check the "Spam" or "Junk" folder. After you've discovered your Ode à la Rose promo code, here's how to make the most of it:
1 . Select Your Bouquet: Browse our beautiful selection of fresh flowers and choose the perfect arrangement for any occasion.
2 . Add to Cart: Add your desired bouquet to your shopping cart, and continue browsing some of our special collections of best-selling flowers.
3 . Apply Promo Code: During the checkout process, enter your Ode à la Rose promo code in the designated field.
4 . Enjoy Your Savings: Watch your total price decrease as the discount is applied. You've just saved on your elegant flower purchase!

Our bouquet selection may vary based on the season, but we always sell the most fresh flowers. You won't get a chance for a discount because flowers might be "a bit overdue"- you'd get a chance for a discount solely by being our trusted customer. So don't hesitate to grab it!
Who is Eligible for Ode à la Rose Promo and Discount Codes?
Our promo codes are designed with one simple aim - to make the joy of gifting and receiving beautiful flowers accessible to everyone. Whether you're a newcomer exploring the world of Ode à la Rose or a loyal customer who knows the quality and charm of our bouquets, you're eligible to enjoy our special discounts. Basically, once you sign up on our website and start ordering flowers, you have the chance to win discount and promo codes.
It's our way of saying thank you for choosing us to be a part of your special moments. And to our valued returning customers, we express our gratitude by occasionally offering exclusive discounts as part of our loyalty program. Your loyalty is appreciated, and we want to continue sharing the beauty of our flowers with you. This is why for loyal and returning customers, we have built-in promo codes after every couple of orders!
However, keep an eye out for seasonal promotions and holiday discounts. While we may not have specific promotions active at the moment, we often run special deals for occasions and holidays like Valentine's Day, Mother's Day, and more. It's our way of helping you celebrate these moments with a touch of floral elegance.
At Ode à la Rose, everyone is eligible to experience the joy of gifting and receiving our exquisite flowers, whether you're a seasoned Ode à la Rose enthusiast or just entering our magic world of floral delivery marvels.