This post was written by Ode à la Rose, the florist with a French Touch. Ode à la Rose started as an NYC flower delivery service in 2012 before expanding its delivery zone to most cities in the Northeast.

For every job, there is a right tool; for every occasion, there is the perfect flower. A flower's color carries a specific meaning, such as the different colors of roses, making certain flowers better for some occasions than others. Let's look at some of the perfect flowers for every occasion. 
Dates
Flowers for a first date should not be overwhelming. Tulips, orchids, and dandelions are not intimidating to your new object of affection. If you've been going steady for some time, nothing is better than the traditional red rose.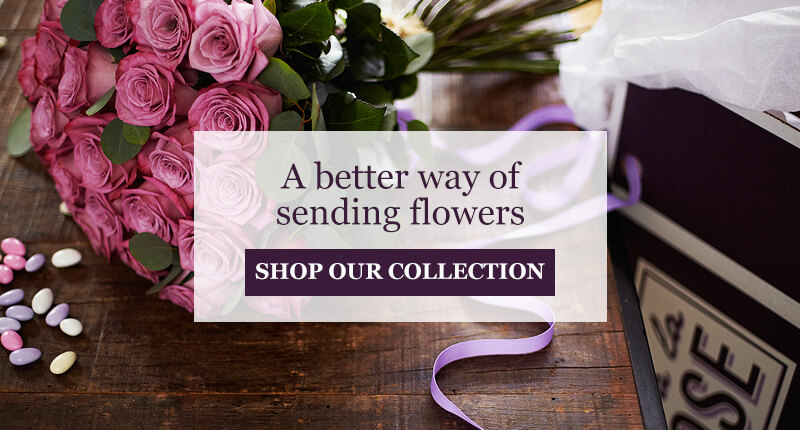 Valentine's Day
Speaking of red roses, shades of red for love, pink for elegance, and yellow flowers in general for affection and joy are the perfect mix for a Valentine's Day bouquet. Avoid yellow roses alone, however, as that represents friendship, not love. A yellow rose with a red tip, however, can symbolize both love and joy.
For a newer relationship, purple roses signify enchantment in the budding couple. If you have been together a significant amount of time, or your spouse isn't thrilled with roses, pink tulips are the perfect replacement.
Anniversary
Seasonal flowers go best with anniversaries, to represent the time of the year you are celebrating. For spring, choose pale, delicate flowers, such as the peony, peach blossom or cherry blossom. Summer flowers should be bright and vibrant – think yellow, gold or pink roses, or a bouquet of sunflowers. Be warned, however, that yellow carnations represent disappointment!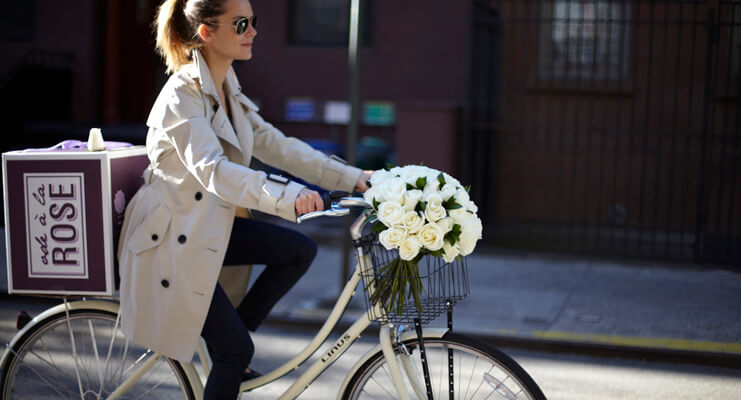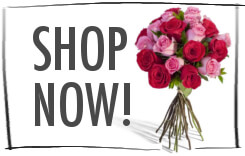 Fall flowers are darker, but with rich colors, such as a lily. Gold roses come back into play here, matching the changing trees. Flowers blooming in winter include chrysanthemums, orchids, and pansies. Winter flowers bridge the rich colors of autumn with the pale colors of spring.
What is most important, however, is choosing a flower that represents your relationship. If your spouse particularly loves a certain flower, it's best to showcase their favorite in a bouquet. There are also flowers that represent certain anniversaries: daisies for five years, daffodils for 10, roses for 15, and asters for 20.
Get Well Soon
The first question regarding sending flowers to someone who is ill is where they are resting. If they are in the hospital, flowers should not be overly fragrant. Irises and tulips can be vibrant and add a touch of color to dreary hospital rooms. If they are at home, marigolds represent resilience while yellow flowers, such as daffodils representing rebirth, are bright and cheery. Avoid yellow daylilies, however, as they are associated with funerals.
Funerals
As mentioned, yellow daylilies represent the soul leaving the body, and are thus often found at funerals. Blooming chrysanthemums are reserved for funerals and decorations for graves in many European countries, and are a token of bereavement and comfort in Japan.
In the United States and Britain, however, they symbolize longevity and rebirth, especially the birth of children. Blue, white, and green flowers symbolize peace and calmness, while red and white flowers represent a celebration of life in spite of mourning.
Sympathy
Usually sent to the home of those grieving, bright flowers, such as lilies and daisies, are recommended. Purples and blues can also represent hope and rebirth. If done in a bouquet, these are generally smaller than those meant for funerals.
Birthday
Once again, if the recipient's favorite flower is known, start with that. However, there are also flowers that correspond to each month. In the U.S., the flowers are carnation and snowdrop for January; primrose for February; daffodil for March; sweet pea for April; hawthorne and Lily of the Valley for May; rose and honeysuckle for June; water lily and delphinium for July; poppy and gladiolus for August; morning glory and aster for September; calendula and marigold for October; chrysanthemum and peony for November; and holly and narcissus for December.
However, more well-known are the British counterparts, which are: carnation; violet and iris; daffodil; sweet pea and daisy; Lily of the Valley; rose; larkspur; gladiolus; aster and forget-me-not; marigold; chrysanthemum; and poinsettia, respectively.
Mother's Day
Reds and pinks to show love and admiration are the perfect touch, though it is hard to go wrong here. Carnations, roses (especially pink), and gerbera daisies can combine with yellow tulips or lilies – representing joy and affection – and make a vibrant bouquet any mother in your life will enjoy.
Thank You
Need a sophisticated way to say thank you to a colleague or good friend? Your best bet is their favorite flower, but if you are uncertain, go with a pale flower. Whites, pinks, and yellows show your appreciation. Carnations, lilies and daisies fit well into this category.
Whatever the occasion, flowers are always a nice touch, and there are always ways to make your offering a little extra special.