Whether you are planning a first date or orchestrating a dinner for a milestone anniversary, finding the perfect restaurant for your romantic occasion is paramount. In New York, there are so many restaurants and cafes to choose from that picking the right spot for your big date can be somewhat overwhelming. Luckily, Ode à la Rose is here to help. Here are five of our very favorite restaurants in Brooklyn: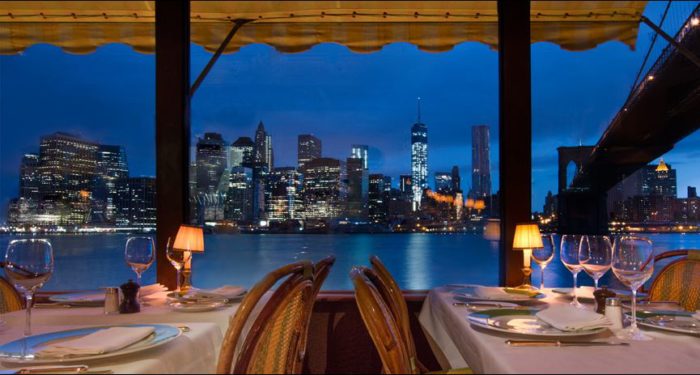 Situated right on the East River—and just a hair south of the base of the Brooklyn Bridge—The River Café is Brooklyn's top destination for romantic dates, picturesque weddings, and other lovelorn occasions. Once you've seen a few photos of the dining room, you won't have any trouble figuring out why The River Café draws patrons from around the world. With stunning views of the New York City skyline and the Statue of Liberty, eating at The River Café is a unique experience at any time of day. It comes alive around dinnertime, when the city lights up and sends wisps of romance radiating through the entire restaurant.
Add a unique, versatile menu that uses 'only the finest and freshest ingredients available', and The River Café is a feast for all senses. Trust us: if you can get a table by the windows, your date is almost guaranteed to be a success.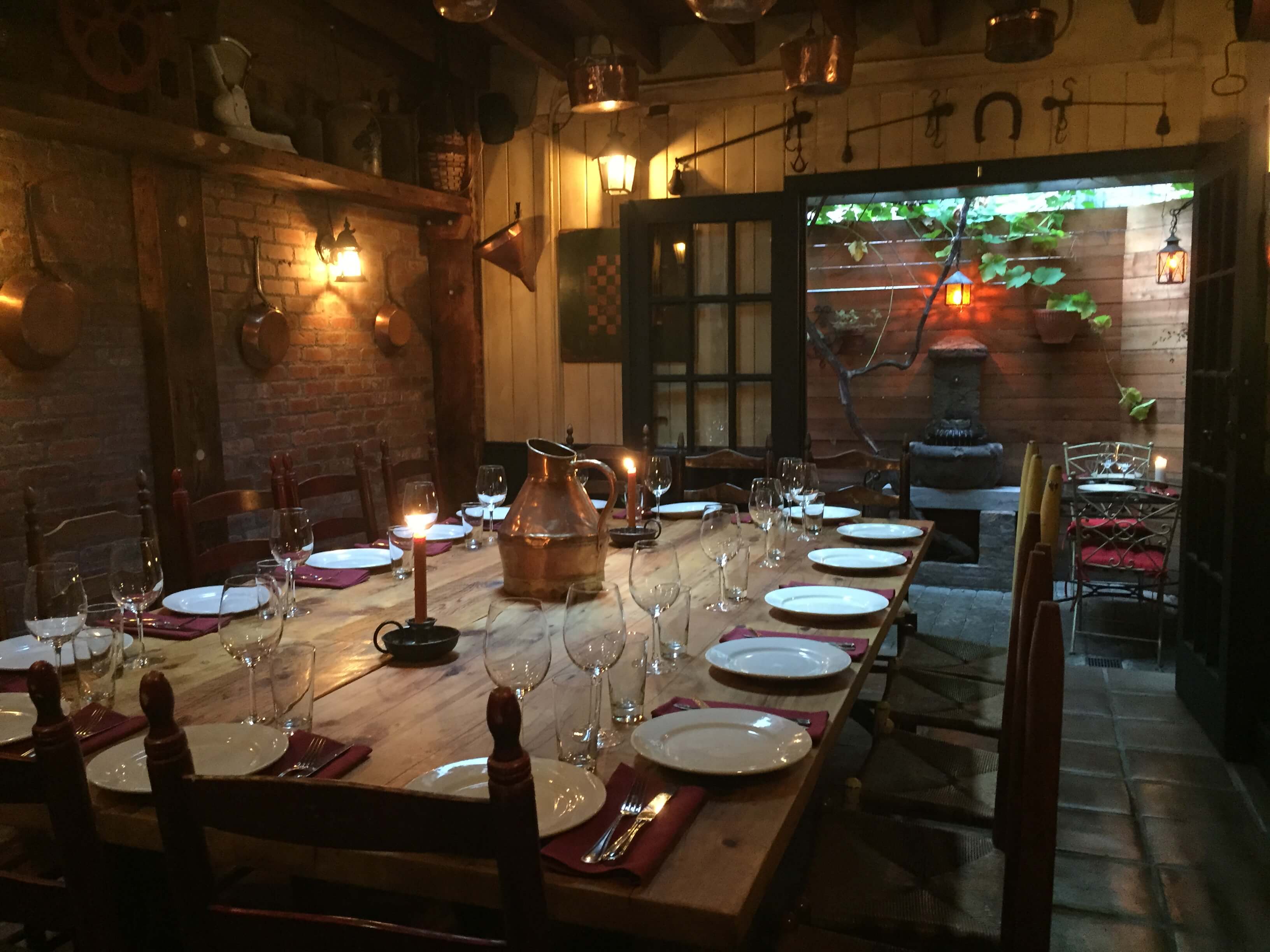 Where The River Café offers one of the most authentic NYC dining experiences, both in terms of setting and cuisine, Convivium Osteria is beloved for the way it transports guests directly to Italy. With a rustic, cozy dining room and a menu built around traditional Italian food with Spanish and Portuguese twists, Convivium Osteria isn't quite like any other restaurant you've visited. The restaurant is bathed in romantic mood lighting by night, making it a perfect spot for first dates and anniversary dinners alike. The wine list only adds to the elegant romance of the place, pulling together a carefully curated selection of wines from Italy and the Iberian Peninsula. In fact, you can even request a candlelit table in the restaurant's wine cellar itself.
Does your date tend to have exotic tastes—both in terms of food and drink? If so, then a reservation at Maison Premiere will serve you well. Influenced by the dining and drinking experiences you might have in Paris, New Orleans, or Japan, Maison Premiere combines tastes from around the world for a unique and idiosyncratic menu that can be a lot of fun with the right partner. The drink menu includes wine, liquor, and beer, but is built primarily around absinthe, with an array of adventurous cocktails that you probably haven't tried before. For food, Maison Premiere is first and foremost an oyster bar, but there are also non-seafood options available on the menu. If you are planning a date in the spring or summertime, then the newly-opened garden seating section might be the perfect place for a romantic occasion.
The nautical architectural styling of The Good Fork alone makes it an interesting place to have a meal. With artful wooden carvings on the ceiling, every inch of the restaurant feels carefully planned and cared for—a result of one of the co-owners being a carpenter by trade. The design of the restaurant will cast the spell for your romantic occasion, but the unique menu will seal the deal. While the menu is relatively short compared to the other restaurants, each dish could feasibly be "the signature" item at most other establishments.
Owned and operated by a husband and wife team, The Good Fork presents a dining experience that almost feels like eating at home. It's a fun, comfortable, and welcoming atmosphere that is perfect for celebrating a special occasion or major achievement with a spouse or significant other.
If you are looking for a restaurant that will provide you with a private and intimate place to enjoy the company of the person you love, then Zenkichi might be the best destination in Brooklyn. A modern Japanese brasserie, the restaurant is very serious about giving guests the chance to concentrate fully on authentic Japanese entrees, seasonal starters, and sake. The booths are all equipped with a shade, which guests can pull down during dinner to maximize privacy. If you love eating out, but don't want your date to be interrupted by the noise and bustle of other diners, then Zenkichi is the perfect place for you.
You can't go wrong planning a date at any one of these fine dining establishments. Offering a cross section of different cuisines and dining experiences, there's a restaurant on this list perfect for just about any type of date—from a casual summer night out to a marriage proposal. To make the occasion even more special, why not plan a flower bouquet delivery from Ode à la Rose to give to your date at the dinner table or order 100 roses and have them delivered beforehand? Give us a call at (714) 414-6710 for help picking out the perfect flowers for your romantic date.