Are you planning a large event that requires a substantial amount of flowers – perhaps a wedding? Are you trying to keep costs down? If so, you might want to consider utilizing flowers that are in season. Seasonal flowers are often cheaper than anything out-of-season, and there is always a wonderful variety of flowers and colors for each season.
Spring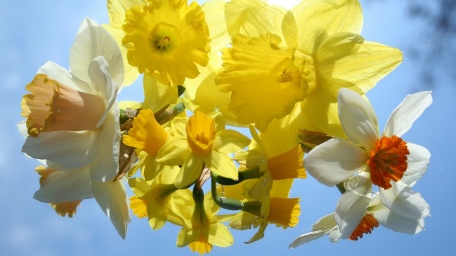 When flowers are renewed for spring, pale flowers are dominant, giving way to brighter colors as summer approaches. White flowers, including calla lilies and gardenias, are joined by subtle pinks of cherry blossoms, larkspur (also in purple), and orchids. There's also the reds of peonies, the blues and purples of agapanthus, and hyacinths in purples, pinks, blues, yellows, oranges, and white.
Don't forget the bright yellow of narcissus, more commonly known as the daffodil. Any list of spring flowers would be remiss in excluding the iconic tulip, blooming in bright colors such as yellows and pinks. Dahlias in purples, pinks, yellows and whites begin blooming, and continue through summer.
Summer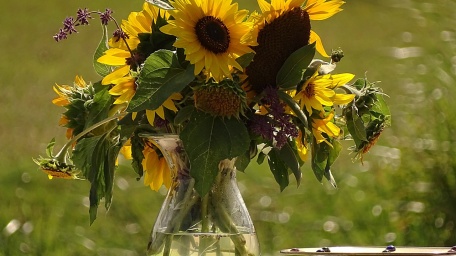 The hotter months boast the brightest colors. Calla lilies and dahlias continue to bloom. Amaranthus, a flower featuring the darkest red found in nature, is contrasted by hydrangea, which features colors affected by the soil. From blue, red, and purple to pale pink and white, there's a hydrangea for every occasion.
The middle of the summer is the peak season for sunflowers, blooming into early autumn. Another yellow flower, the brain-shaped cockscomb, springs to life. Gladiolus, named for the gladius sword due to the flower shape, open from bottom to top in pink, lavender, purple, yellow, and white.
Fall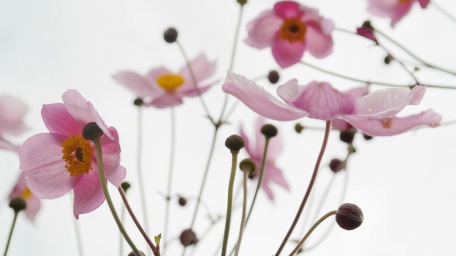 Many flowers change color with autumn. Sedum survives through summer, to bloom with fleshy petals of red and pink. Red spider lilies open in a interesting, exotic shape. While crocus blooms are well known in the spring, a gorgeous fall variety waits until later in the year to bloom. Helenium boasts red, yellow, and orange at end of the season, matching the leaves of the trees.
Joining helenium at the end of the season is the Japanese anemone, with pink or white petals similar in shape to poppies. Aster flowers, depending on the variety, bloom from August to October, in pink, white, lavender, or purple. Finally, the ever-popular roses start blooming in fall and continue into winter. Goldenrods, a quintessential fall flower, blooms in golden yellow.
Winter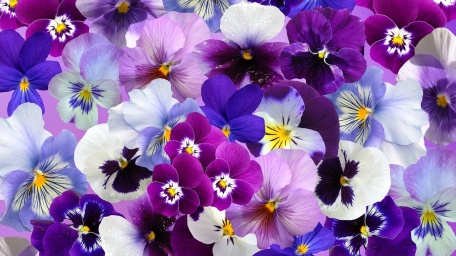 Despite popular belief, flowering poinsettias–seen most often during the holiday season–can be kept outside so long as it is kept frost-free. Multiple species of orchid begin to bloom in the winter, and continue into spring. Snapdragons bloom with tall, snout-like flowers in orange, yellow, pink, purple, and lavender.
Pansies wait until the very end of winter to pop up, opening alongside early spring blooms. Violas, similar in appearance but smaller than pansies, do well in cold weather and bloom in white, yellow, and blue.
With the knowledge of what flower blooms when, along with ideas of what colors to expect, you can now make smart choices in buying flowers and saving money while still making the event–or just the bouquet you are giving someone–impressive and beautiful.