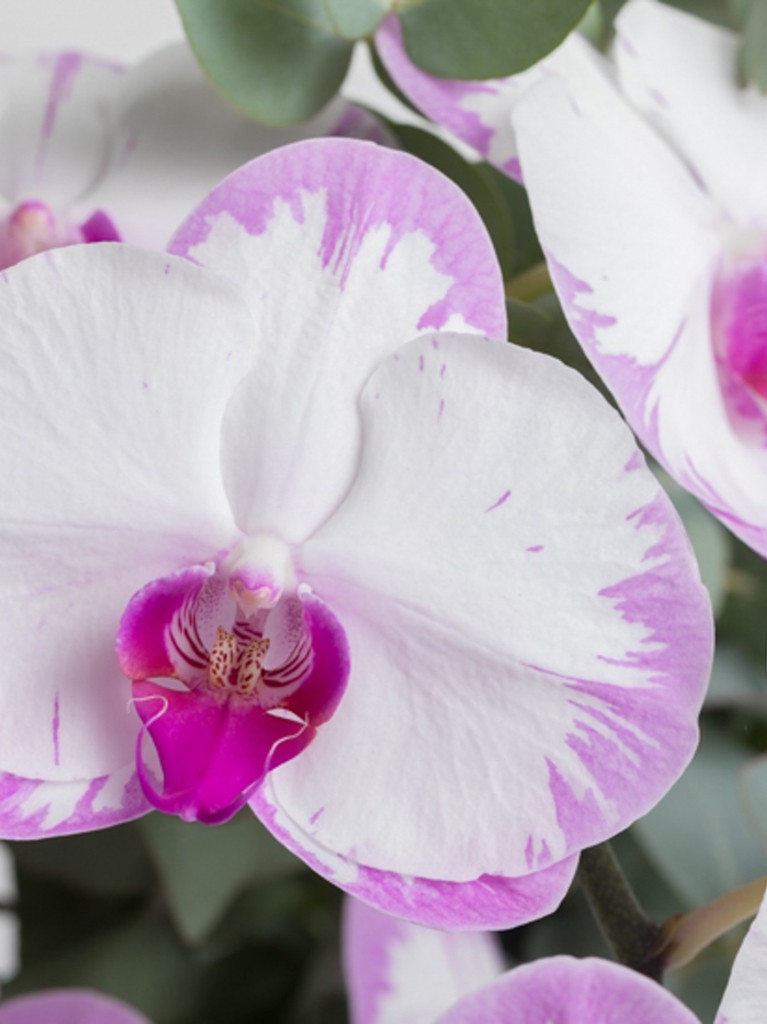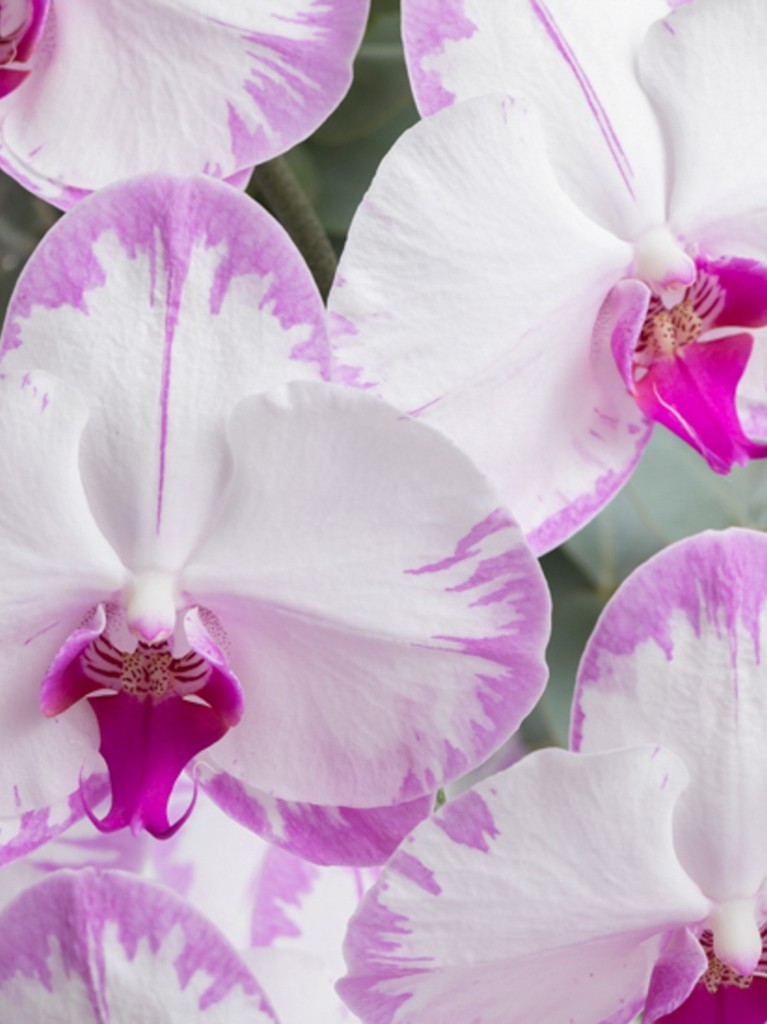 About Farm Fresh Phalaenopsis Orchids + Vase
Our white phalaenopsis orchids with magenta-colored edges are such a stunning flower. We have paired three stems phalaenopsis orchids with a cluster of fresh eucalyptus and designed in a sleek creamy white glazed porcelain bottle-shaped vase. With a modern and elegant style, this composition is a wonderful gift or a beautiful accent to your home! Fun Fact: Phaleanopsis is such a special orchid that has a long history, established in 1825, and then introduced into English cultivation in 1833!

What you'll get: A bottle-shaped porcelain vase, 3 long stems of freshly cut white Phalaenopsis Orchids and a few branches of eucalyptus wrapped in paper.
Supplies: You will need clippers or a knife to cut the stems and water to fill the vase.


Steps:
Step 1: Open your package.
Step 2: Keep flowers wrapped in the paper they were packed in.
Step 3: Cut the stems 1/4" by laying flowers on a cutting board, slice the ends of the stems then place in water until you are ready to design.
Step 4: Prepare your vase with cool water
Step 5: Remove any leaves from the bottom of the stems so that no leaves are emerged in the water once in your vase
Step 6: Place your orchids in your vase and enjoy their beauty!
Step 7: Every 2 days, cut the stems 1/4'' and change water.
Step 8: Orchids love to be gently misted with water, you can do this every other day
How will it be delivered?
This arrangement will be hand-delivered in a glass vase carefully wrapped in our Ode gift paper. We print your note on a gift card and tuck it securely to the side of the arrangement.