Whether you are shopping for your wife or a friend in a distant city, deciding how to mark the birthday of someone close to you can be tricky. Flowers can make the day memorable — especially if you send them to the recipient's workplace. But what is the etiquette of giving flowers as a birthday gift, and how can you avoid sending the wrong message with your present? Below, we've covered some of the crucial points of floral birthday gifts and what you should and shouldn't do when sending a bouquet.
Also read: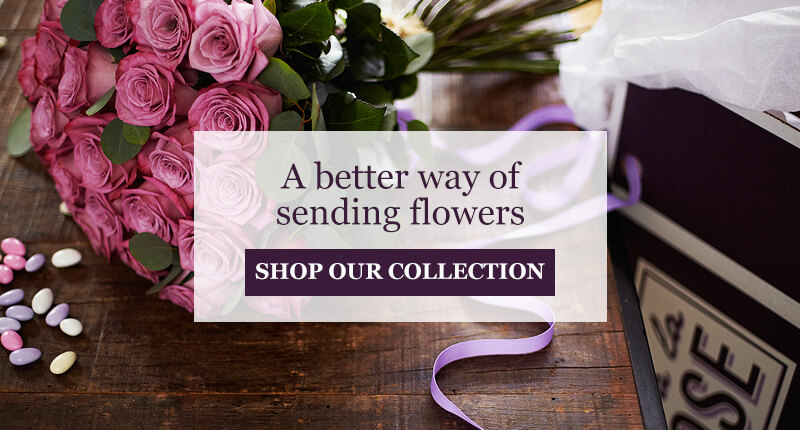 Sending Birthday Flowers to Your Spouse or Significant Other
If you are married or in a relationship, flowers can be an excellent way to surprise your significant other. A bouquet of red or pink roses is a timeless expression of love any day of the year and can be quite the special treat when it arrives at your significant other's desk unexpectedly. However, if flowers are your only gift, that can come across as lazy or uncreative. Send roses to your loved one at work and surprise them with another gift — be it a piece of jewelry, a lavish night out on the town, or that set of crystal wine glasses they've wanted — when they get home.
Birthday Flowers for a Close Friend
There is no rule saying you can't send flowers to a friend on their birthday — even a friend of the opposite sex. However, it's essential to consider your message. Sending a bouquet of red roses to your wife on her birthday is a sweet, romantic gesture. Sending the same gift to your college roommate on his birthday might come off wrong. If you want a more symbolically neutral arrangement, go for yellow or gold roses, which symbolize friendship.
How to Send Birthday Flowers Long Distance
Flowers are an unforgettable birthday gift if you are shopping for a friend or family member who lives on the other side of the country. These days, you can order just about anything online and have it sent to the address of your choice, so shopping for far-off friends is easier than it used to be. Still, getting a bouquet delivered to a friend's workplace is more meaningful and personal than emailing a gift card or sending an Amazon package to their house.

Tips for Gifting Birthday Flowers
Make your loved one's birthday flower gift extra special by carefully selecting the type of flowers you send them. Consider these tips for enhancing your flower birthday gift.
Type of Flower
You can choose from various popular flowers for your loved one's birthday gift. With the large selection of flowers on the market, you can pick a flower type that is meaningful to your gift recipient.
Flowers hold different meanings and help people send thoughtful messages to their family and friends. Check out some of these lovely blooms and their symbolism.
Roses: If you're looking for flowers that scream romance, roses are your go-to. If it's your significant other's birthday and you want to show them how much you care, gift them a bouquet of red roses.
Lilies: Symbolizing happiness and positivity, lilies make a perfect birthday gift for any of your friends or family members.
Tulips: When you think about springtime, colorful tulips should be at the top of the list. These bright blossoms will make an excellent birthday present.
Orchids: If you're looking for a unique and delicate flower to gift someone you care about for their birthday, orchids are an ideal option. They stay in bloom for a long time and symbolize gracefulness and prosperity.
Daisies: A bunch of daisies will be at home in any birthday bouquet. They have a delightful fragrance that will brighten anyone's day on their birthday.
Flower Color
Selecting the perfect color flower for your loved one's birthday will help boost the thoughtfulness behind the present. An easy way to choose the perfect flower is by considering the recipient's favorite color.
Another method is considering the meaning of flower colors and choosing one that expresses how you feel. Here are some examples of flower colors you can choose for a birthday gift:
Pink flowers represent happiness and grace.
Red flowers represent passion, love and strength.
Yellow flowers represent friendship, happiness and joy.
Orange flowers represent warmth and joy.
Green flowers and plants represent health, youth and good fortune.
Purple flowers represent success and pride.
Add a Note
A must-have for any bouquet of flowers is a thoughtful note wishing your friend or family member a happy birthday.
Personalize the Flowers
If you want to impress your friend, significant other, or family member, choose a uniquely meaningful flower. For example, gifting their birth month flower is a considerate detail that will mean a lot to the recipient. Or, you can choose a flower based on their personality type.
Order Ahead for Next Day or Same Day Delivery
Order your flowers ahead of time, so you know they'll arrive by your loved one's birthday. Receiving flowers after their birthday is still an exciting surprise, but not as special as the day of. Research flower delivery times in your area so you can plan accordingly.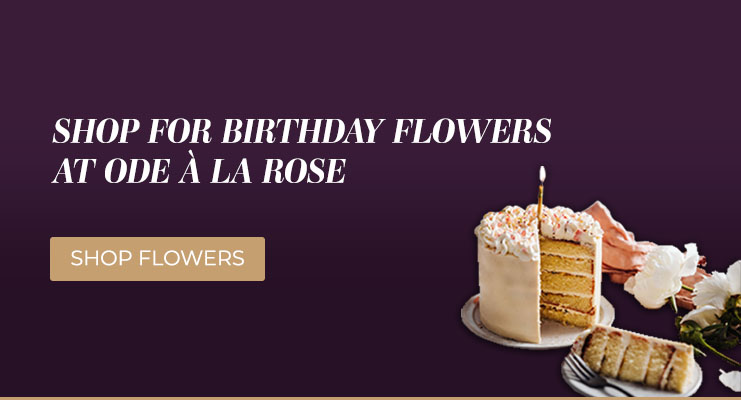 Order Birthday Flowers from Ode à la Rose
At Ode à la Rose, we deliver flower arrangements throughout our locations in New York City, Chicago, Philadelphia, Washington DC, Miami, Austin, and Los Angeles, as well as nationwide. If you are looking for a beautiful, memorable gift for a friend or significant other, we might be able to help! To find out more about our delivery zones and flower availability, browse our selection or give us a call at 646-660-5281.