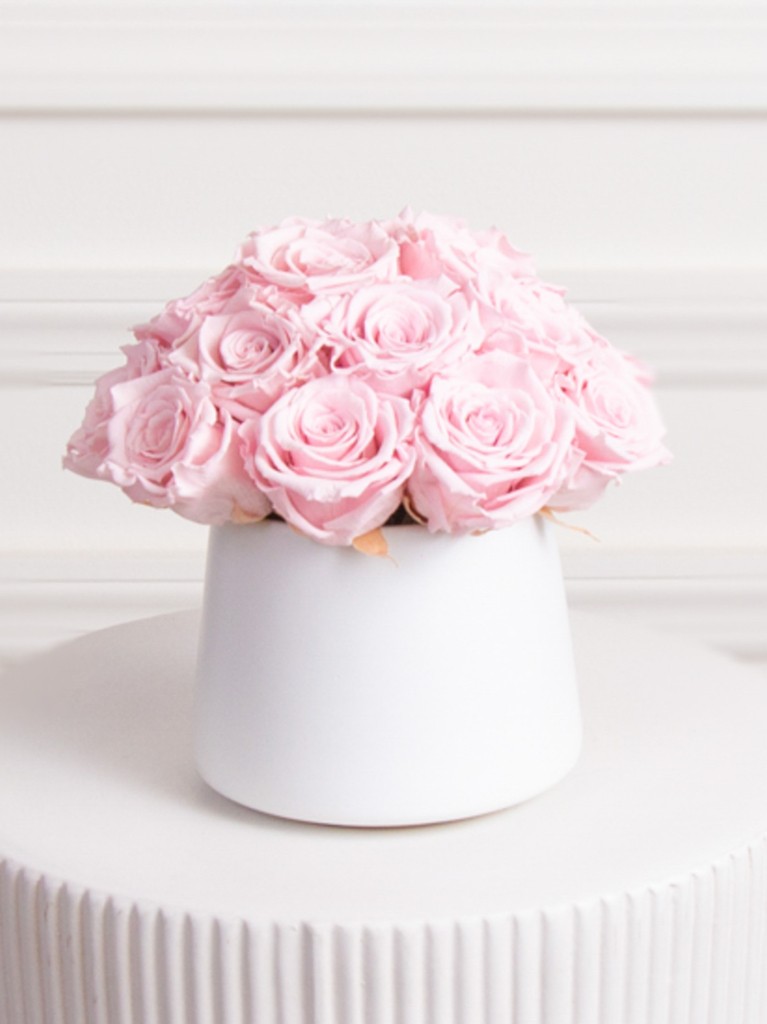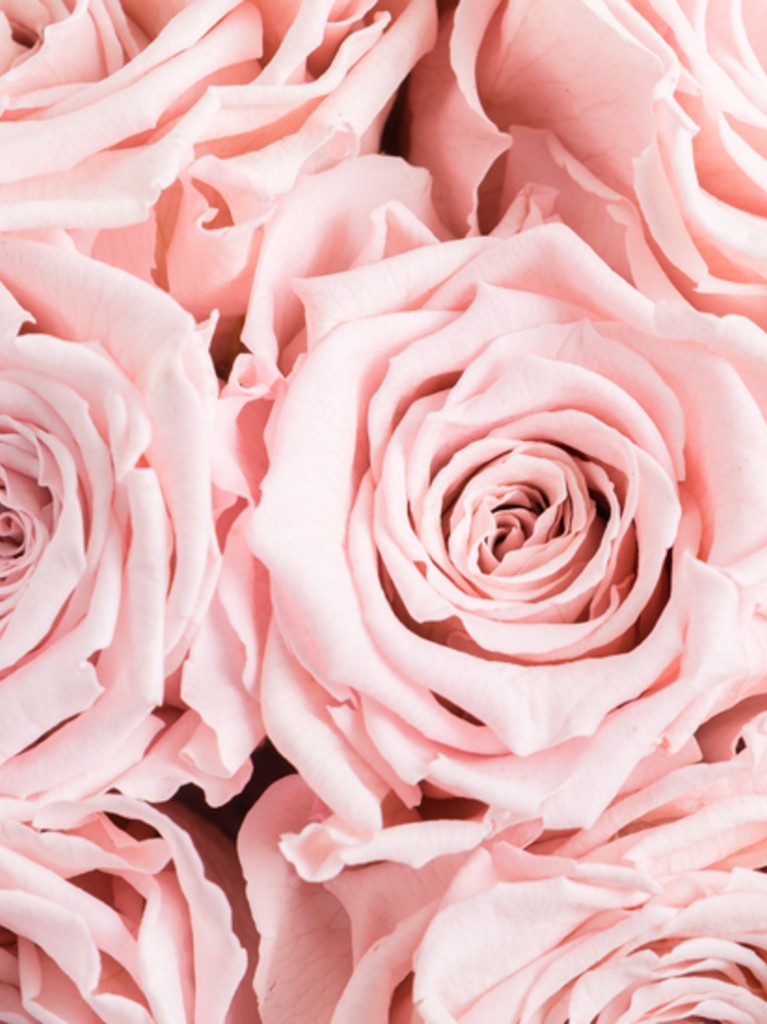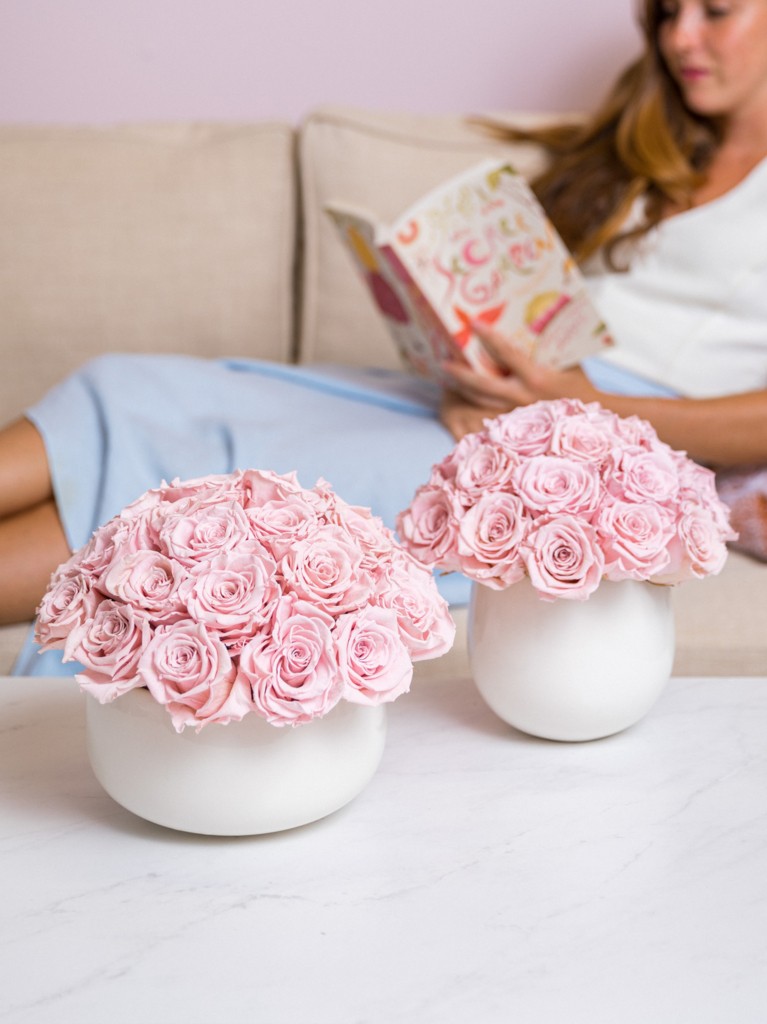 About Stella
Our classic preserved rose composition includes the most gorgeous preserved roses, hand-crafted in a decorative white ceramic vase. Our preserved roses were once fresh roses that have been treated one by one to last an entire year! The overall design has a modern yet classic appearance and is a versatile design you're sure to adore! Our preserved rose compositions make for a such memorable gift for you or someone special!

Dimensions
Height including roses and ceramic vase: 10"
Width including roses and ceramic vase: 9"


Care instructions
•Gently unpack your preserved rose composition from the box.
•Preserved roses are designed for indoors only.
•Do not water your preserved rose composition
•Keep your preserved roses away from any sunlight, heat or A/C.
•Please avoid touching the petals.
•Use a dry, cool air to gently clean the flowers.
•Enjoy!
How will it be delivered?
This bouquet is hand-delivered in our 16″ signature gift box for deliveries in NYC, Chicago, Los Angeles, Austin, Miami and Washington DC and arrives in a water-filled travel container so that the flowers stay hydrated. For all other locations, this bouquet is delivered in a special overnight delivery box and wrapped in a water-filled paper specifically designed to protect flowers during delivery. The blooms are topped with tissue paper for optimal protection. We print your note on our gift card, which is securely tucked to the side of the bouquet along with any vase or add-on.