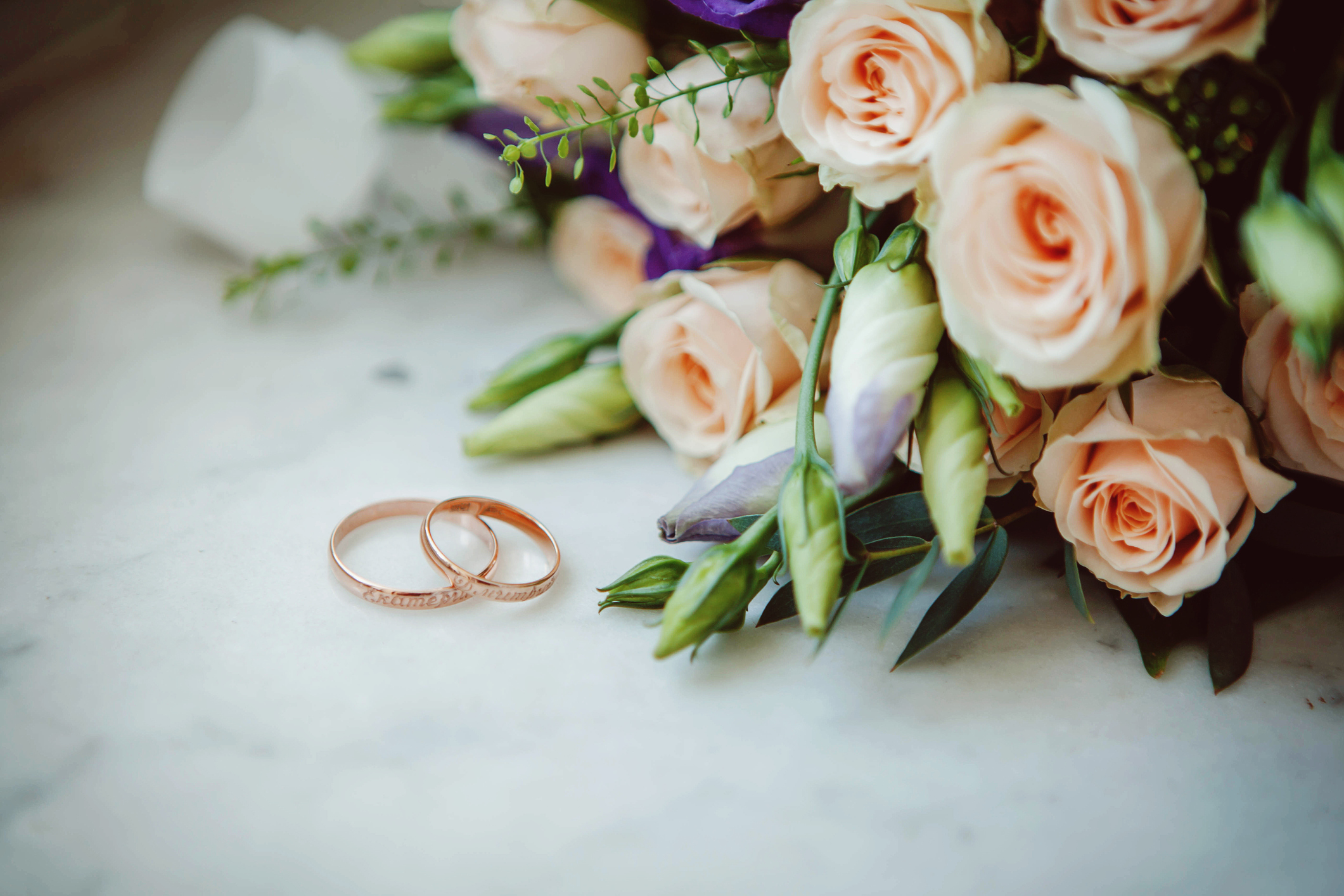 Most Romantic Places to Propose in NYC
You're thinking about asking the love of your life one of the biggest questions you can ask someone. You want to create the most romantic and memorable proposal that sets the stage for your future marriage, because your significant other deserves something as special as your love. If you live in or near NYC or you're planning a trip, you're in luck. Some of the most romantic places to propose are in the Big Apple, and we've compiled a list to help you choose the perfect spot.
Most Romantic Places to Propose in NYC Outdoors
Some of the most romantic places to propose in NYC are in the open air. Whether you prefer to pop the question in a peaceful, natural space or amidst the hustle and bustle of the city that never sleeps, there are many romantic locations that create the perfect backdrop.
Central Park
Central Park is home to everything from peaceful scenery to historic buildings, as well as a zoo. With so many options, you can easily see how to make a proposal romantic in the park.
If you and your partner love TV or movies, find one of the plentiful, famous filming locations in the park. If you both enjoy nature, simply take a stroll. No matter your interests, there's sure to be an area of Central Park that makes the perfect backdrop for you to propose. Some proposal-ready places include:
Areas around the lake
One of the many bridges
The Arsenal
Bethesda Fountain Terrace
Belvedere Castle Terrace
Shakespeare Garden
Wagner Cove
While the park draws in millions of visitors a year, there are some areas that are quiet and intimate, if you prefer a proposal on the private side. Even with some passersby, Central Park is still a romantic location.
Times Square
If you and your partner want the world to know of your love, there's no better place to propose than in the middle of Times Square. For the ultimate surprise and display of affection, you can rent a billboard to help you pop the question. While this romantic gesture comes with a heftier price tag than other proposals, it will display your love to New York and, most importantly, your partner.
Be sure to plan ahead if you decide to go for a Times Square proposal. Rent the billboard for an evening time slot so that the glow of the surrounding signs will light up you and your significant other's special moment, and have a photographer ready to snap a shot of you and your partner with the billboard behind you. Give yourself enough time to be in the area because the digital billboard won't stay up for long.
Prospect Park
If you want something even more intimate than the peaceful settings of Central Park, consider a slice of nature on the smaller side. Located in Brooklyn, Prospect Park is home to a variety of romantic activities and locations that will make for beautiful places to propose outside. Visit one of the more secluded and romantic places to propose in NYC outside and consider proposing at:
The lake
The zoo
The carousel
The Picnic House
The Boathouse
To make this romantic day even more special, propose after a romantic horseback ride through the park. You and your partner will get to enjoy the scenery before you ask a special question that will change your lives forever.
Most Romantic Places to Propose in NYC Indoors
If you don't want to plan around the weather or if you and your partner enjoy the indoor scenery that the city has to offer, you still have plenty of options for romantic marriage proposal ideas. With so much to do throughout New York, you can choose a type of location for your proposal then make it special for you and your partner. Consider proposing at one of these locations:
A Bakery
If you and your significant other frequently go to bakeries together or want to sample famous baked goods throughout the city, a bakery could be a sentimental and fun place to propose. Your partner may not suspect the proposal if you go somewhere you frequently visit or if they're anticipating the delicious baked goods to come. Coordinate with the bakery ahead of time to hide the ring in a box of treats for the ultimate surprise.
A Museum
New York City is full of art, culture, and history to explore in countless museums. If you and your partner are interested in culture or history or if you've had a few dates to museums in the past, consider proposing at one in NYC. The Metropolitan Museum of Art is a gorgeous location, with gardens throughout. For similar destinations, consider:
The Bartow-Pell Mansion Museum
The Hayden Planetarium at the American Museum of Natural History
The Museum of the Moving Image
Your photographer can easily blend in with other museum visitors, then jump out to capture the perfect photo of you down on one knee. If you want a sophisticated setting and amazing photos from your unforgettable proposal, popping the question at a museum is certainly going to do the trick.
A Romantic, Private Suite
Hotels are abundant throughout the city, and from amazing views to a private proposal, a stay in a romantic suite has a lot to offer. Park Hyatt New York's presidential suite is a popular option for its high-end style, views of Central Park, and seclusion from the city's crowds. You can easily choose another option that offers the views or amenities that will make for your perfect proposal. Reserving a room in the city is the perfect option for couples who are from out of town.
Most Romantic Places to Propose in NYC in Any Season
Many destinations throughout the city are perfect either year-round or during a particular season. No matter when you want to propose, you'll find romantic destinations throughout the city. Consider the types of locations or specific sites all year round:
Event Venues
If you want your friends and family to be there for the special moment, you can host a get-together or party at one of the many event venues throughout the city. Midtown Loft and Terrace is a popular option with the soon-to-be-engaged. It feels indoor yet outdoor, in the middle of the city, yet secluded.
Some venues are the best places to propose in the fall in NYC with amazing views of Central Park and breathtaking fall foliage. These same venues can be perfect proposal settings at any time of year. You can even come back to the venue for your wedding, recalling the excitement and nerves you both felt on the day of the proposal.
A Bar or Restaurant With a View
Enjoy a delicious and romantic meal before stepping outside to take in the view and pop the question. Choose a location with a view as stunning as your significant other for an amazing proposal setting. Pier A offers a view of the Statue of Liberty with fewer tourists than you'd find near the monument. Because you'll spend most of the evening indoors, you won't have to worry about the weather as much as you would with an all-outdoor proposal.
A Cruise
For the best places to propose in NYC in spring, summer, or fall, head out on the Hudson. A cruise offers views of the NYC skyline, the Statue of Liberty, and serene sunsets. You have a few options for your romantic trip on the water, as well:
Propose on a romantic dinner, jazz, or another type of cruise.
Reserve a private cruise on the bay.
Propose before boarding a boat where your friends and family wait to celebrate.
Choose what you think will make the moment more special, and plan to take a cruise at the perfect time to watch the sunset over the stunning skyline.
The Empire State Building
The top of the Empire State Building is open year-round, but be sure to check the weather before heading to the platform. Since this is a popular tourist site, you're sure to have an audience, so make sure that's something your partner won't mind. With a proposal around such amazing views, you'll both feel like you're on top of the world in more ways than one. Visit during the fall for colorful scenery, spring or summer for nicer weather, or winter if the two of you don't mind the cold.
Governor's Island
Historical, private, and natural: Governor's Island is one of the best places to propose in NYC in the summer, late spring, and early fall. You and your significant other can take in views of Manhattan and enjoy a waterfront picnic before you get on one knee. With a more secluded view of the city than other destinations offer, Governor's Island is the perfect option if your partner prefers a more private proposal.
The Rink at Rockefeller Center
One of the best places to propose in NYC in winter has got to be the Rink at Rockefeller Center. Nothing says winter romance like a glide around an ice rink, and a proposal can take the sweet activity over the top. You can even rent the rink for just the two of you, so you can enjoy the ice alone with your special song playing in the background. While your significant other may have an idea of what's to come, it'll still be a fun and romantic occasion.
Tips to Make the Proposal Even More Romantic and Memorable
Choosing the right proposal location is essential to a romantic proposal. Here's what you can do to make things as memorable as possible.
Choose somewhere special: While you could consider some of the most romantic places to propose in NYC, the most memorable and heartfelt place could be somewhere special to you and your partner, such as the spot where you first met or went on your first date. It could even be somewhere special you've never been to before but have always wanted to see. Putting in some thought is sure to impress your partner and make the occasion all the more romantic.
Know what your partner prefers: Just as you might have gathered ideas for the perfect ring, do the same to discover the perfect proposal. Talk to your partner's friends and family members or get an idea right from the source. You don't have to ask outright and ruin the surprise, but keep an ear out for your significant other's opinion on proposals. Would your partner appreciate something public, or is something intimate better suited for your big question?
Plan ahead: Many places throughout New York City are popular proposal destinations, and because of that, you may need to schedule the occasion ahead of time. Whether you're reserving a billboard, horseback ride, private cruise, or another romantic yet intimate setting, you won't want to wait until the last minute. Plan for other things, as well. If your proposal is outside, check the weather and have a backup plan that takes place under shelter. The parks, for example, have gazebos and other covered areas that will still make for a romantic proposal setting.
Once you know where to propose in NYC, you can add some extra touches to the event for even more romance. To make the proposal itself a special occasion no matter the venue, you may want to:
Hire a photographer: Document the special moment when you pop the question. You could ask a passerby to snap a photo, but hiring a photographer takes the stress out of the situation.
Dress up the location: Depending on where you plan to pop the question, you may be able to set up a romantic scene or have a friend do it for you. It may be easier to decorate if you're renting a venue or have a reservation at a restaurant that may take special requests.
Set up candles:  Candlelight makes any scene softly lit and romantic. Again, you'll have an easier time putting these decorations in a venue or other location you're reserving. Use realistic battery-powered candles if there are restrictions or safety concerns about lighting real candles.
Play a song that's special to you: Before you propose, set the tone with a special track. Arrange for a musician to be near the proposal location or request a song that means something to you and your partner. It can make a reappearance at your wedding, and it will always remind you of the moment your significant other agreed to marry you.
Give flowers: Flowers are romantic for any occasion, but a beautiful bouquet will certainly elevate your proposal. Give flowers right before the proposal, earlier in the day, or after your partner says yes. Either way, it's a thoughtful touch that will make the moment even more romantic. Choose your partner's favorite flowers or go with classic, beautiful roses.
Go over the top or keep it simple, all depending on what your significant other prefers. Remember not to stress too much about having the perfect proposal, either. At the end of the day, what's most important is that the two of you share in your love and this special moment together.
Nothing Is More Romantic Than Roses
No matter your partner's taste, they are sure to appreciate amazing flowers. Take your proposal to the next level with a stunning bouquet of roses. At Ode à la Rose, we create breathtaking bouquets that are sure to dazzle. Stun your significant other with a romantic bunch of red roses, a graceful pink rose bouquet, or a sophisticated arrangement of white roses. We even offer same-day delivery to most neighborhoods throughout NYC and next-day delivery to other areas of the city, meaning if you get swept up in planning your proposal and forget to check flowers off your list, we can help.
Want something a bit more extravagant than just a bouquet?  We also offer elaborate custom designs with multiple bouquets, rose petals, and candles that will take your proposal location from beautiful to breathtaking. Contact us if you need any help or have any questions about our delivery. Make your special moment even more special with a fresh, high-quality bouquet from Ode à la Rose.
Sources: