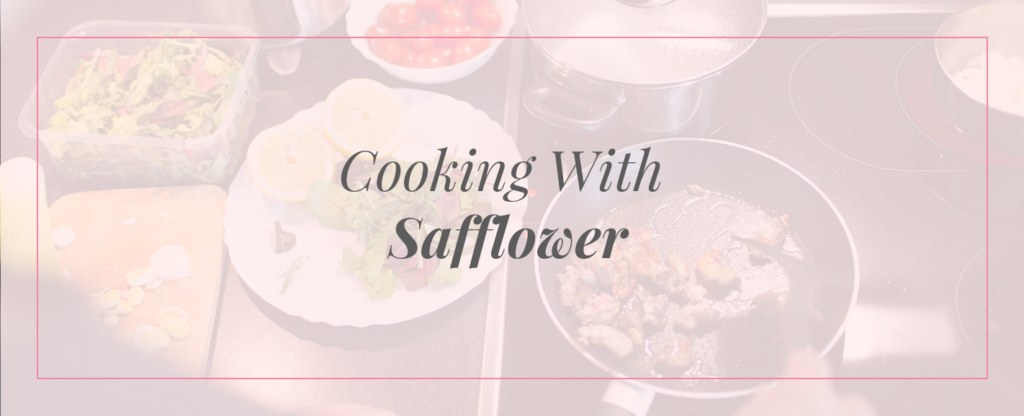 As part of the sunflower family, safflower is a brightly colored plant that produces yellow, orange, or red petals. While a lot of safflowers are grown to produce dye, they are also a staple in the culinary world. Chefs and home cooks across the globe use the plant in sweet and savory dishes, dressings, and teas.
This guide covers everything you need to know about using these thistle-like flowers, including four delicious safflower recipes you can make at home.
About the Safflower Plant
Safflower is widely known as "the poor man's saffron" because cooking with its petals gives dishes a similarly bright yellow hue for a much lower price. Though they have similar names and food-dyeing properties, that's where their similarities end.
Culinary safflower takes two predominant forms — petals and oil:
Safflower petals: Safflower petals are dried and packaged to use as a spice or brewed as a tea, similar to edible plants like lavender. When combined with other ingredients, like ssangwha tea extract, safflower tea has proven helpful as an antioxidant to support bone health in postmenopausal women and help reduce some effects of degenerative disease in old age.
Safflower oil: Safflower oil is either high-linoleic — a source of polyunsaturated fat — or high-oleic — a source of monosaturated fats. Most culinary safflower oil is the high-oleic variety because it tolerates high heat. Some evidence suggests a daily dose of safflower oil — equal to just under two teaspoons worth — can help reduce the risk of cardiovascular disease and support healthy cholesterol and blood sugar levels and help manage insulin sensitivity and inflammation in some postmenopausal women.
You can grow safflower at home as part of your kitchen herb collection, or you can shop for it at most grocery stores, specialty stores, spice shops, and through online retailers. Safflower oil is typically easier to find than dried petals.
Is Safflower Edible?
The head of the safflower plant is edible. While some preserve fresh safflower petals via freeze-drying, most safflower petals are dried before consumption so they are easier to store, last longer, and impart a more balanced flavor. As an oil, safflower is sturdy and has a higher smoke point — around 450 degrees Fahrenheit — than most other culinary oils, including canola. This stability and resistance make it ideal for frying, deep frying, stir-frying, roasting, and sauteing.
What Does Safflower Taste Like?
Unlike bolder edible flowers, like rose petals or rose extract, safflower petals have a mellow flavor with subtle notes of nut and sweet chocolate. Safflower oil is nearly flavorless, and this neutrality is part of why so many cooks and chefs prefer it over other culinary oils.
4 Recipes Using Safflower
Safflower is highly versatile, and you can use its petals and oil for a range of recipes and applications. Since you can use safflower oil in virtually any recipe that calls for a plant-based oil with a high smoke point, here are four flavorful things to make with safflower petals:
Safflower Petal Chicken
Safflower petal chicken uses the petals as part of a coating for fried drumsticks, and it pairs perfectly with roasted vegetables or dipped in a tzatziki-inspired sauce.
Ingredients:
1 tablespoon of safflower petals
½ teaspoon of dried dill
1 teaspoon of onion powder
¼ teaspoon or less of garlic powder
1 teaspoon honey
1 teaspoon fresh lemon juice
2 tablespoons cooking fat
2 pounds of chicken drumsticks
Salt to taste
Instructions:
Preheat your oven to 350 degrees Fahrenheit.
Heat a cast iron skillet over medium-high.
Add cooking fat to the skillet once it reaches temperature.
Combine safflower, dill, salt, honey, lemon juice, and garlic and onion powders in a bowl to form a paste.
Coat each drumstick one at a time in the paste mixture, taking care to rub it evenly on every side.
Once the cooking fat has melted in the skillet, carefully place each drumstick in the pan.
Brown the drumsticks for roughly five minutes per side.
Transfer the skillet to the heated oven and bake for 30 to 45 minutes or until the chicken is cooked thoroughly.
Caldo de Pollo (Mexican Chicken Soup)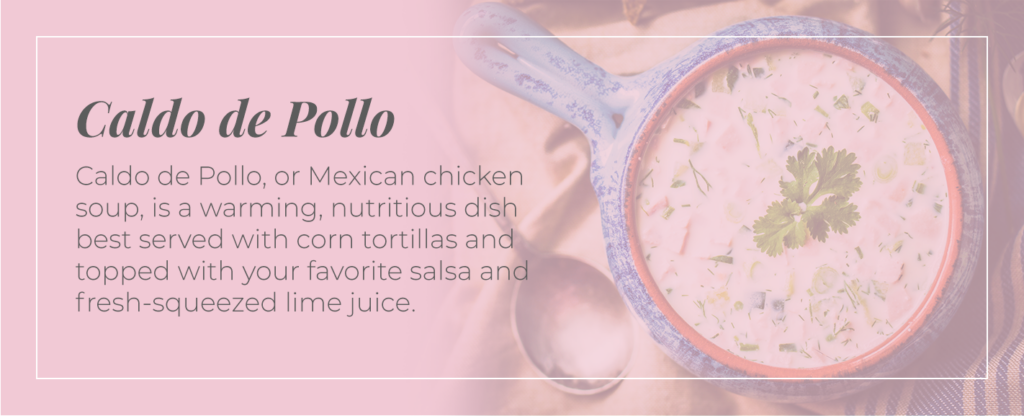 Caldo de Pollo, or Mexican chicken soup, is a warming, nutritious dish best served with corn tortillas and topped with your favorite salsa and fresh-squeezed lime juice.
Ingredients:
¼ teaspoon safflower petals
1 tablespoon chopped cilantro
1 tablespoon salt
4 cloves chopped garlic
¼ cup long-grain rice
¼ cup chopped onion
2 chopped Roma tomatoes
2 sliced carrots
3 sliced celery stalks
3 quartered Yukon Gold potatoes
4 to 6 skinless chicken drumsticks or thighs
⅓ cup homemade or canned tomato sauce
8 cups water
Lime wedges
Instructions:
Add the water, chicken, salt, and garlic to a 10-quart pot or larger and bring it to a boil for 15 minutes.
Add the oil to a skillet and heat over medium heat until warm.
Add the rice to the skillet and stir occasionally for 2 to 3 minutes until browned.
Add onion to the skillet and cook for 2 minutes or until translucent.
Add tomato to the skillet and cook for 3 minutes.
Give the skillet mixture a final stir to combine, then add it to the pot of boiling chicken.
Carefully put the carrots, celery, and potatoes in the pot.
Let the pot return to a boil, then reduce the heat to simmer.
Simmer for 20 to 30 minutes or until vegetables are tender and thoroughly cooked.
Add tomato sauce, cilantro, and safflower petals to the soup for the final 5 minutes of cook time.
Serve soup, ensuring each bowl has at least one piece of chicken.
Turkish Safflower Rice
Safflower rice is a popular side dish, and this Turkish-inspired version pairs perfectly with garlicky yogurt.
Ingredients:
2 teaspoons safflower
4 teaspoons salt
6 tablespoons margarine
2 cups washed rice
4 medium-sized onions, chopped
5 carrots cut into matchsticks
1 cup minced meat
4 cups hot water
Instructions:
Heat the margarine in a saucepan over low heat.
Once warm, add the onions and minced meat.
Cover the saucepan and cook for 10 minutes or until liquids have reduced.
Add the carrots to the saucepan and cook for 7 to 8 minutes, stirring occasionally.
Pour the rice into the saucepan and stir once.
Add the water, salt, and safflower to the saucepan, stirring to combine.
Cook the mixture for 15 to 20 minutes, starting on medium heat and reducing to low once the rice has absorbed the water.
Once cooked, remove the dish from the heat and cover it with a cloth to rest for 20 minutes.
Safflower Madeleines
Madeleines are delicate, airy butter cakes, sometimes called cookies, that you bake in a special madeleine pan to achieve their signature scalloped shape. This version uses safflower petals for a fun take on a classic dessert.
Ingredients:
1 teaspoon safflower petals
2 tablespoons orange zest
½ teaspoon baking powder
½ cup sugar
¾ cup all-purpose flour
2 teaspoons vanilla extract
2 large room-temperature eggs
5 tablespoons unsalted butter
Pinch kosher salt
Powdered sugar for dusting
Instructions:
Preheat your oven to 375 degrees Fahrenheit.
Melt the butter in a small saucepan over low heat, adding the safflower petals as it liquefies.
Set the buttery petal mixture to the side to cool.
Whisk the flour, baking powder, and kosher salt together in a small bowl.
Using a stand mixer with a whisk attachment, combine the sugar and eggs until thick and light yellow, about 3 minutes.
Add the orange zest and vanilla extract to the stand mixer and mix for 30 seconds or until combined.
Taking the bowl off the stand mixer platform, use a silicone spatula to gently fold in the flour mixture.
Use the same spatula to fold in the safflower butter.
Fill a nonstick madeleine pan with the batter, ensuring each hole is filled evenly.
Bake for 12 to 13 minutes or until golden, rounded, and springy to the touch.
Let the madeleines cool for 5 minutes before removing them from the pan.
Sprinkle an even layer of powdered sugar over the madeleines before serving.
High-Quality Flowers Delivered to Your Door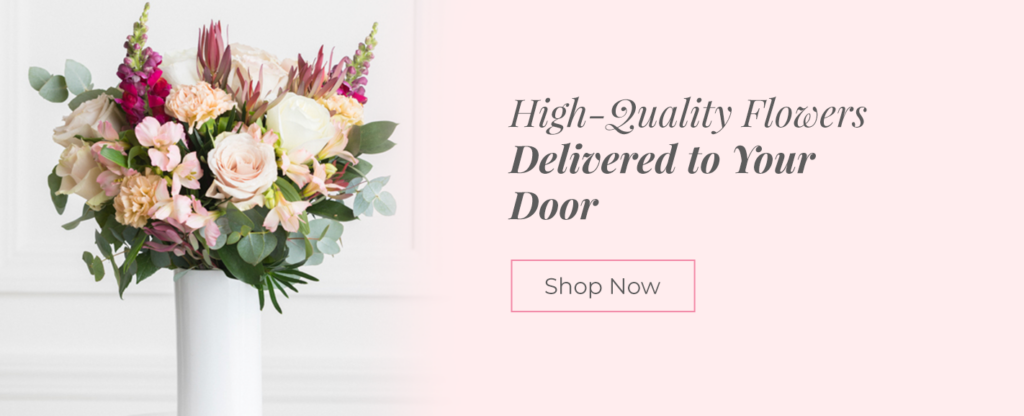 Ode à la Rose is your go-to for beautiful, carefully sourced flowers delivered right to your doorstep. Shop our collection today!