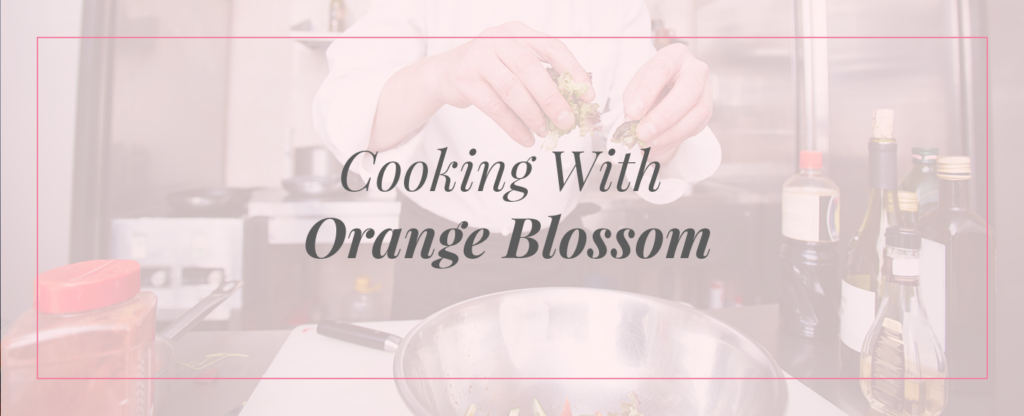 An orange tree produces more than vibrant and citrusy oranges — the orange blossom is a delicate white blossom that appears alongside the harvests of sweet oranges and bitter oranges. These blooms lend their delectable fragrance to essential oils and perfumes, though you'll also find them used in cuisine because of their complex flavor profile. Let's dig into some helpful information about orange blossom's flavor profile and how you can successfully cook with it.
Are Orange Blossoms Edible?
Yes, orange blossoms are edible, but they're rarely consumed raw. Without preparation, orange blossom tastes bitter and soapy. For culinary purposes, chefs may boil orange blossoms with water to capture the flavors from the steam. Other times, chefs will turn orange into infused water or oil, which work perfectly as cooking ingredients.
Ultimately, you can eat raw and cook with raw orange blossom, but you'll likely enjoy the taste of orange water and extract far better. Other orange blossom culinary products include honey and jam, which are infused with the essence of the flower to take them to a whole new level.
What Does Orange Blossom Taste Like?
While the taste of raw orange blossom might be bitter and soapy with a strong aftertaste, orange-infused cooking products offer a far more pleasant experience. Both orange water and oil offer a fresh and floral citrusy flavor, with a slightly crisp and potent aftertaste. Comparatively, orange blossom honey maintains the sweet, rich flavors of honey but adds a unique citrus undertone. Thanks to its vibrant flavor profile, it works in various sweet and savory dishes.
Finding Culinary Orange Blossom
Unlike other edible flowers such as lavender, you don't have to search specifically for culinary orange blossom, as you won't use the actual raw flower in your cooking.
Instead, any orange blossom water or oil you can find in your local supermarket will do. Look for extract in your grocery store's baking aisle. Otherwise, you may find infused water and oil in the international aisle, specifically in the Middle East section — people in northern Africa and the Middle East have used orange blossom for centuries.
Aside from the supermarket, you may want to explore local import sales, Middle Eastern shops, or online retailers.
Tips for Cooking With Orange Blossom
Before you go sprinkling orange blossom water into all of your dishes, you'll want to note a couple of tips for cooking with it. This way, you can make the most delectable treats possible on the first try. Keep the following in mind:
Use orange blossom sparingly: Maybe surprisingly, orange blossom can pack a punch. It can be the star of the show in a bad way when used too much in a dish due to the slight bitterness that remains even after it's turned into water or oil. If you're cooking something from scratch, add orange blossom in small amounts to start — you can always add more depending on your preferences.
Consider the overall components of the dish: While orange blossom offers a unique, tangy flavor to numerous dishes, it's not like vanilla, so you shouldn't expect it to be a universal add-in for your culinary creations. When cooking, think about the end product's flavors and textures. Typically, anything sweet, nutty, and sticky, such as baklava, welcomes orange blossom with gusto.
In general, you can appreciate orange blossom as a diverse ingredient that takes various plates to a whole new level — just be sure to slowly introduce it into your cooking, so you don't overwhelm your taste buds!
5 Delicious Recipes With Orange Blossom
From scrumptious flaky pastries to irresistibly tangy cocktails, you can't go wrong by adding orange blossom to an array of meals, desserts, and beverages. If you're unsure what to make with orange blossom, you may want to start here:
1. Orange Baklava With Walnuts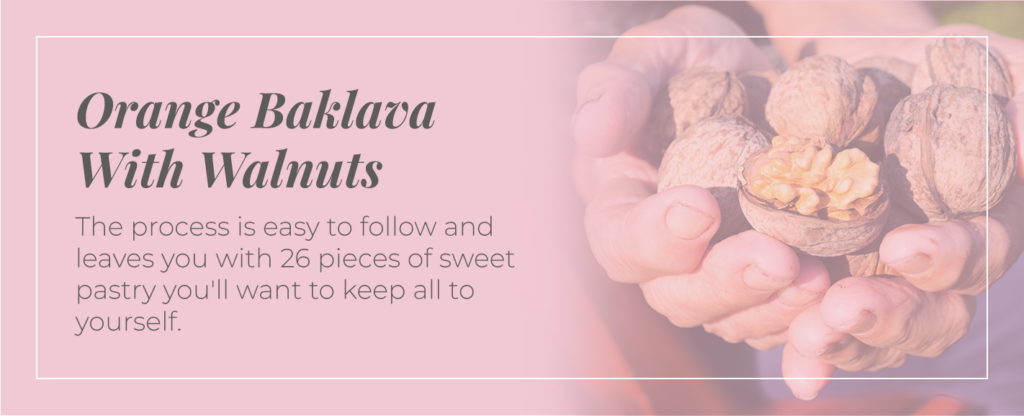 There's simply nothing like biting into a soft and flaky piece of baklava. Pair it with orange blossom and walnuts, and you have a hit. This irresistible walnut and orange blossom baklava recipe requires a bit of preparation, but you'll thoroughly enjoy the fruits of your labor. Broken down into four steps — making the syrup, preparing the pastry, creating the filling, and decorating — the process is easy to follow and leaves you with 26 pieces of sweet pastry you'll want to keep all to yourself.
2. Plum and Orange Tart With Almond Streusel
From mid-summer through fall, plums are in season and absolutely delightful. Why not make a plum and orange tart for the perfect fruity dessert? Topped with savory almond and sage streusel, you get a combination of familiar yet unique flavors — and the orange blossom flavor is impossible to miss. This tart is perfect as a Sunday afternoon treat or as a final course at your next dinner party.
3. Moroccan Tomato Jam
Ready to take your palate to the other side of the world? This Moroccan tomato jam is a lovely appetizer before a meal or as an accompaniment to a charcuterie board. Made with plenty of tomatoes, honey, and orange blossom water, it's a terrific sweet and savory spread. Serve the jam with pieces of bread and crackers and enjoy!
4. Iranian Jeweled Rice
There's no denying that rice is a staple starch throughout many Asian countries, including Iran. It's an incredibly versatile cooking ingredient, and you can experience a lovely traditional take on it by trying Iranian jeweled rice. This dish features pops of color from various ingredients, including carrots, pistachios, and raisins, and is perfectly infused with orange blossom water. Serve it as your main dish or as a side.
5. Orange Blossom Cocktail
Orange blossom is a perfect pairing to gin's botanical flavors. If you're a fan of gin, you'll adore this orange blossom gin cocktail on a warm spring or summer evening. With only five ingredients, including the ice, you can enjoy a floral, citrusy beverage or two in no time. If you have some extra time or plan to serve a tray of cocktails at a party, add a beautiful garnish to each glass with some edible flower petals and orange slices.
Shop Stunning Floral Arrangements From Ode à la Rose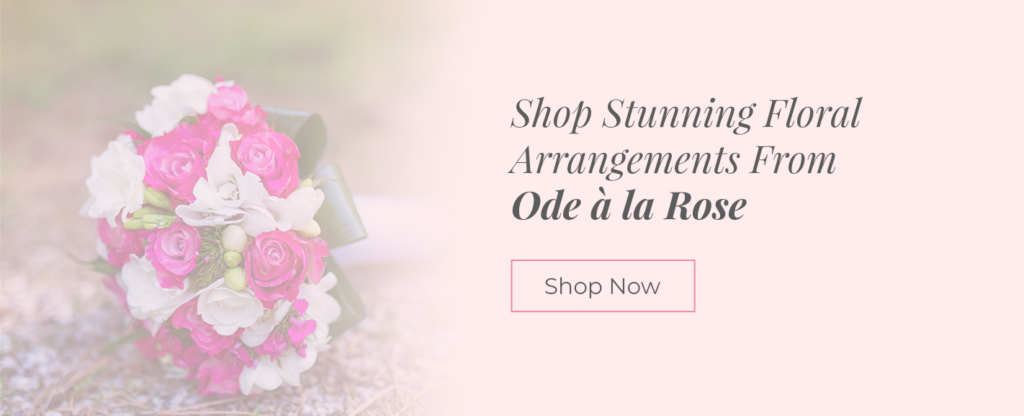 As you can see, flowers can be incredibly diverse plants that offer more than just a stunning display on your table or mantle. Still, anytime you're in the market for a gorgeous floral arrangement, Ode à la Rose has you covered. With a wide selection of high-quality blooms sourced from farms worldwide and available for same- or next-day delivery, we can help you send a chic arrangement to a loved one for any occasion or to yourself just because.
Explore our array of bouquets today to make a selection!