This Boston flower delivery guide is a great resource for anyone looking to send flowers to a loved one that lives in Beantown! Bostonians can be very picky not only about their pubs but also about their flowers so make sure you carefully choose your flower delivery service!
Sending flowers online can sometimes be tricky and disappointing. Type "Flower Delivery Boston" or "Send Flowers to Boston" in Google and you can quickly be overwhelmed with all the options available out there.
So to make it easier for you, we tried to sum up the options that are available out there when it comes to sending flowers to Boston:
1)Ode à la Rose: highly recommended (wink wink :-))
2)National Flower Delivery Companies
Ode à la Rose: a very special Boston flower delivery
We started Ode à la Rose in 2012 with a simple concept: we wanted to deliver elegant bouquets made with the highest quality flowers.
After a few months of delivering our flowers, we realized that the act of sending flowers is more than just about the flowers. It's also about what happens before, during and after the delivery has been made.
So, we sat down, put on our thinking caps and started to try to find ways to improve the flower delivery experience every step of the way. How do we make flower delivery better?
First, we realized that most of the time, the sender never gets to see the flowers that are received. To resolve this, we started taking pictures of each arrangement that left our workshop. By sending our customers a snapshot of their bouquet, they can see for themselves that what they see on our website is actually what their loved one has received.
Second, we wanted to make the gifting experience so much more special. So we worked hard on creating a beautiful gift box that complements the beauty of our blooms. Our gift box not only enhances the gifting experience, it was engineered so that your flowers are carefully preserved during transportation.
Last, we know that a picture is worth a thousand words, so we added a new photo feature to our flower delivery! Uploading a photo to send with your order is free and very easy (especially when you're using our mobile site) and we print the photo in high resolution on glossy photo paper and place it in the box with your message. Think of the possibilities: you with your bestie for her birthday bouquet, a photo of all the grandchildren for the grandparents, a #TBT to your wedding on your anniversary…
So what are you waiting for? Order now!
 
 
 
 Send Now

Signature Red Rose Arrangement

Starting at $59.99

 Send Now

Wildflower and Roses Bouquet

Starting at $59.99

Send Now

Assorted Color Rose Arrangement

Starting at $59.99
 
 Send Now

Assorted Rose Tin Pail

Starting at $99.99

 Send Now

White Garden Roses

Starting at $89.99

Send Now

Roses & Snapdragon

Starting at $89.99
If you're not convinced by our pitch, these are your other options for sending flowers to Boston.
National Flower Delivery Companies that deliver to Boston
Most of the big national flower delivery companies deliver to Boston. Some send flowers overnight through Fedex or UPS, others dispatch their orders to a local florist.
Depending on which company you choose, you will have the choice between next day and same day delivery.
If you're on a tight budget, ProFlowers is probably the way to go. If you're willing to spend more money on your flower arrangement, companies like FTD or Teleflora can certainly do the job. You can also check out Kabloom. They deliver nationwide but are Boston based.
Local Boston Florists
There are many local florists in Boston. Some are great, others can be disappointing. To minimize risk, always quickly check client reviews sites like Yelp. They will quickly give you a pretty accurate idea of what you can expect.
For your convenience, we've put together a selection of mom and pop florist shops in Boston. We can't vouch for them but we hope this can be helpful in case of a last minute emergency.
You can find a local florist in any of the following Boston neighborhoods:
Robin's Flower Shop

1 Devonshire Pl
Boston, MA 02109

Tel: (617) 523-4433

Downtown Crossing Flowers

391 Washington St
Boston, MA 02108

Tel: (718) 552-2370

Beverly's Flower Shoppe

144 Bowdoin Street
Boston, MA 02108

Tel: (617) 742-8343
East Boston Florists
Muzzy Day Square Florist

373 Chelsea St
East Boston, MA 02128

Tel: (617) 567-8800

Petalo's Colgiros

10 Chelsea St
Boston, MA 02128

Tel: (617) 567-1101

Fashion Flowers

139 Meridian St
East Boston, MA 02128

Tel: (617) 569-2808
Beacon Hill Florists
Fresco Flowers

282 Cambridge St
Beacon Hill, MA 02114

Tel: (617) 228-0500

Rouvalis Flowers & Garden

40 W Cedar St
Boston, MA 02108

Tel: (617) 720-2266
Harvard Square Florists
Hyde Park Florists
Pure Joy Flowers

84 Fairmount Ave
Hyde Park, MA 02136

Tel: (617) 910-4755

Ferrara Greenhouse

19 Emmett St
Hyde Park, MA 02136

Tel: (617) 361-1478
Financial District Florists
Jayne's Flowers

100 Federal St
Boston, MA 02110

Tel: (617) 478-0464

Winston Flowers

176 Federal St
Boston, MA 02228

Tel: (800) 457-4901

South End Flowers

1 India St
Boston, MA 02109

Tel: (617) 233-4145
Winthrop Florists
McCormick Flowers

197 Winthrop Street
Winthrop, MA 02152

Tel: (617) 846-2447

The Governor's Garden

3 Crest Ave
Winthrop, MA 02152

Tel: (617) 846-0044
Dorchester Florists
Coleen's Flower Shop

912 Dorchester Ave
Dorchester, MA 02125

Tel: (617) 282-0468

Cedar Grove Gardens

911 Adams St
Dorchester, MA 02124

Tel: (617) 825-8582

Lopez The Florist

742 Adams St
Dorchester, MA 02122

Tel: (617) 265-8801
Charlestown Florists
Bunker Hill Florist

211 Main St
Charlestown, MA 02129

Tel: (617) 242-2124

Wild Folk Studio

32 Crescent St
Somerville, MA 02134

Tel: (617) 315-8997

Raspberry Bouquet

219 Main St
Boston, MA 02129

Tel: (508) 654-6242
DIY Solutions
Do it the old fashioned way and deliver the flowers yourself! If you're skilled at flower arranging, you can head down to the Boston Flower Exchange. Technically, the BFE is supposed to be wholesale-only, but you can sometime buy retail if you go there early enough.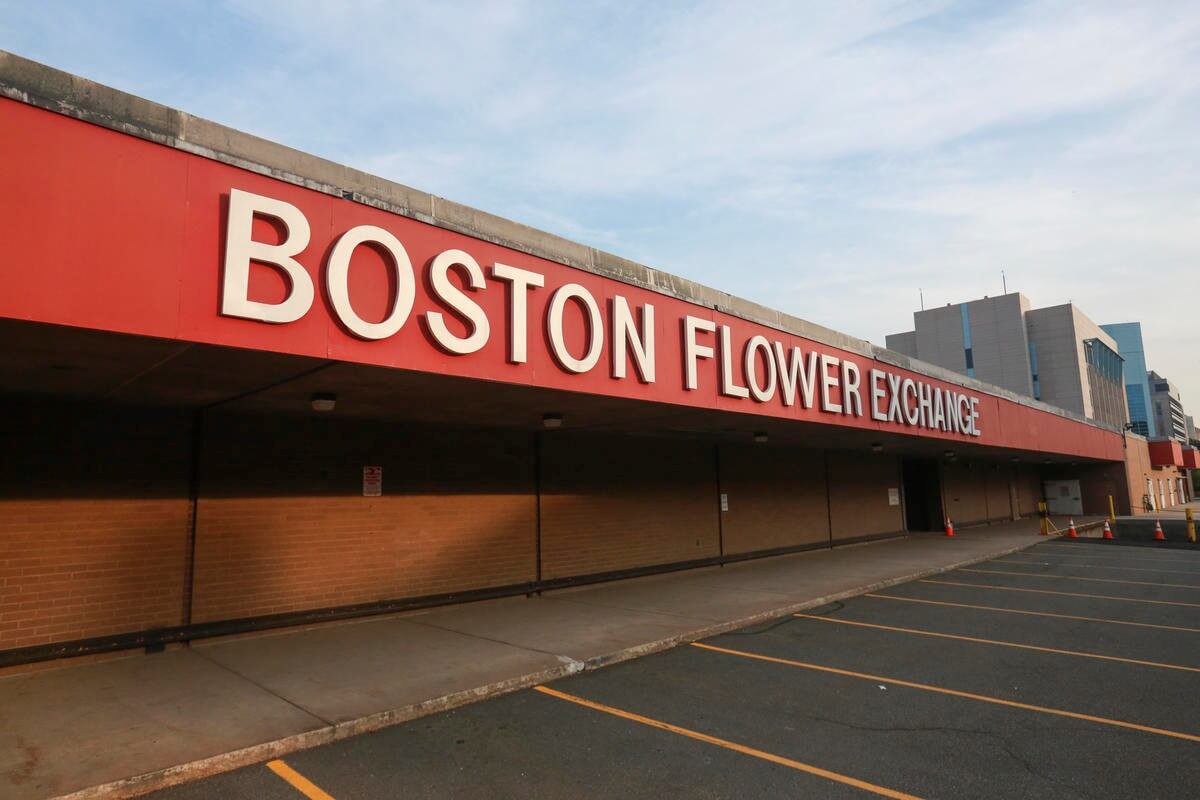 If you don't want to take any risks, you can head to Trader's Joe or your local supermarket and buy cut loose flowers. The quality of the flowers is on a case by case basis but you can sometimes have great surprises.
Bonus: If you're clueless about how to arrange cut flowers, this video which was put together by Pottery Barn is a great tutorial. Check it out!