Taza specializes in stone ground chocolate with complex cocoa flavors, from Chipotle Chili to Raspberry Crunch. The owner was inspired to open his own factory in Somerville after tasting chocolate made in Oaxaca, Mexico, where he later apprenticed in order to bring that unique taste to New England! We're so glad he did. Select a combination of flavors for your recipient to have their own birthday chocolate tasting event.
A pair of skis from Parlor Skis is a high-quality gift for any avid skier, but did you know that Parlor also gives you the opportunity to personally craft your own skis? And we don't just mean design–with Parlor's classes, you have the chance to hand-build your own pair. Give the gift of bragging rights this year with a gift certificate for a class. But be sure to book soon because they fill up fast!
Simpson Spring is a family owned and operated company in Easton, MA. The company began over 135 years ago when the family discovered a natural, bubbling spring. From there, they have gone on to sell spring water and soda to their community, earning the title of Oldest Bottling Plant in the U.S.! A pack of these specialty sodas (with flavors including White Birch Root Beer, Raspberry Lime-Rickey, and classic Cream Soda) is a fun, fizzy gift for the grown-up kid in your life.
Stationery is a thoughtful and much-appreciated gift, and with Crane & Co.'s hand engraved patterns, it's a beautiful one as well. This present has an added perk for history buffs. Let them know that aside from standard paper products, Crane & Co. also makes the paper that our U.S. currency is printed on!
Why wait for the T when you could ride your bike instead? Firefly Bicycles is a custom bicycle company in Boston that puts emphasis on quality of materials and attention to detail when crafting their bikes. These aren't mass-produced items: each bicycle is made specifically for the rider, and everything is taken into account from the rider's body dimensions to their biking style and experience
All of the ceramic pottery sold in this shop is designed and handmade in Jill Rosenwald's Boston studio. Because of this, each piece is unique. The shop makes everything from bowls to lamps to vases–with no fear of color. Expect chevron and fiestaware shades! Every work of art is put through a process of baking and glazing to turn your gift dishwasher-safe, and the studio always adds a special touch by lining each product in liquid 14K gold.
Lobster from Yankee Lobster Company
For a friend who isn't lucky enough to live along the east coast, send some 'lobstah' from Yankee Lobster Co. With their overnight delivery, you can mail the "Taste of New England" to anyone in the U.S in less than 24 hours. The company itself is a multi-generational operation that prioritizes quality in all of their fresh seafood. If you never considered lobster as a last minute birthday gift, they're here to change your mind.
Glassblowing Lesson from Diablo Glass School
Diablo Glass School offers lessons for anyone who has ever expressed an interest in the art of glassblowing, or for an artsy friend who just wants to try something new! This unique gift teaches you how to control and shape glass straight from the furnace. Participants in the intro class make paperweights to bring home, but there are a number of additional courses available for you to hone your new talent!
You can never go wrong with the gift of flowers. Every hand-tied bouquet is made with care in our workshop, and can be delivered overnight to Boston Monday through Friday. Whether your bouquet of red roses is to celebrate a loved one's birthday or a Red Sox win, we'll make sure only the freshest flowers are used to create one of our elegant, French-style arrangements. Order now and schedule your birthday flower delivery today!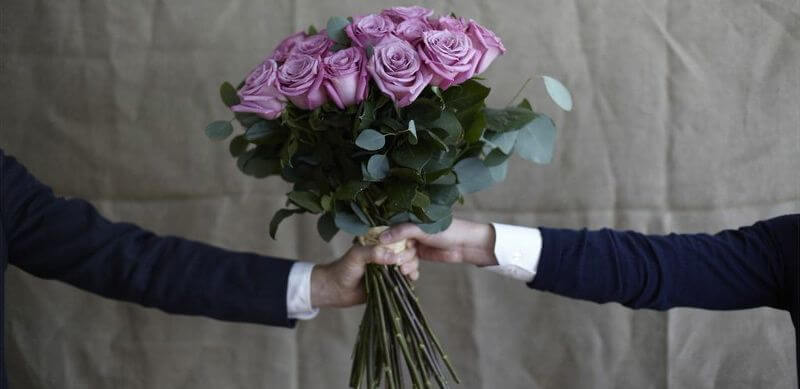 -Alyssa Dempsey